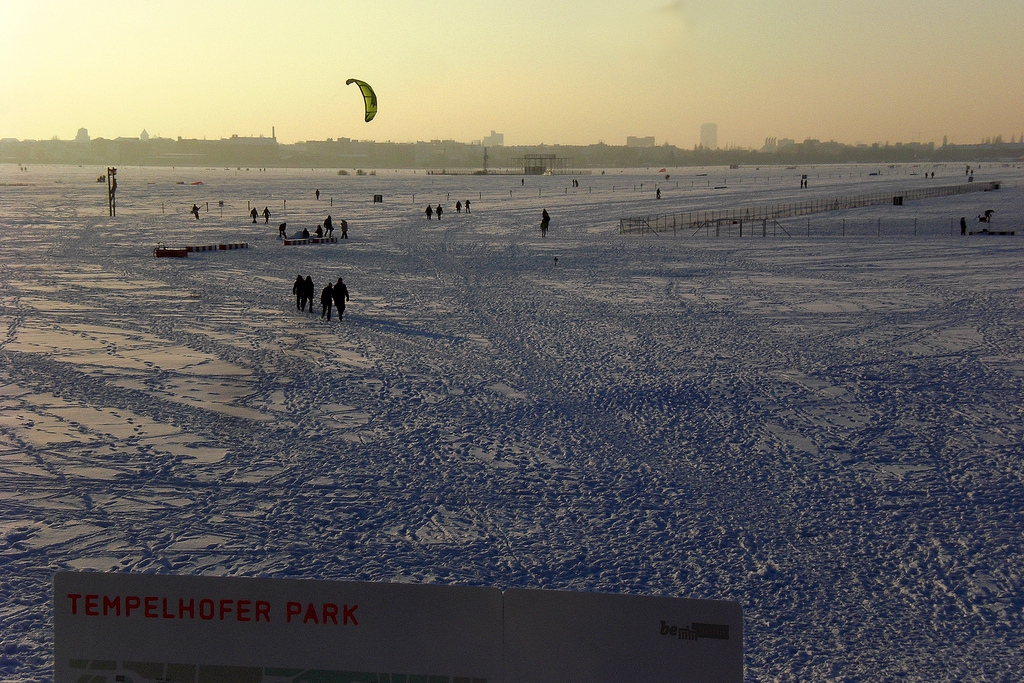 Winter in Berlin
Adventure Food & Drink Mini Break Seasonal Celebrations
Check out our top 10 winter activities.
All over Germany, the lead up to Christmas is celebrated at traditional Christmas markets or, "Weihnachtsmärkte". In Berlin, there are over 60 different Christmas markets that open during December. Grab a Glühwein (a traditional hot spiced wine) and a Bratwurst or other tasty treat and bask in the unbridled Christmas spirit that abounds – Even seasoned grinches will be unable to resist the charms of Berlin's Christmas Markets. Check out our complete list of Christmas markets in Berlin here.
Image: Wlodi
Usually, I would advocate a walking tour but when the ground is icy and the mercury is plummeting it makes more sense to take in the sights from the comfort of a cosy couch. Grab a day ticket for a hop-on hop-off bus so you can get out and explore things when you feel the urge, and jump back on the next bus when you need to warm up again.

One of my favourite things to do after a good snowfall is to take my "Schlitten" (Sled/Toboggan) to the nearest hill for some fun. If you didn't bring a sledge with you there is no need to rush out and buy one. You could take the improvised dare-devil approach and slide down the hill on a plastic bag, or if, as I do, you think that sounds like the recipe for broken bones, there are a number of companies around Berlin that rent sledges out.
Get a taste of decedent 1920's Weimar Berlin with an evening of Cabaret. There are many cabaret, variety and travesty (variety in Drag) shows to see in Berlin that perform all year round. Some venues play host to large-scale events with lots of musicians and high flying circus acts, large moving sets and are more of a 'spectacular' than classic cabaret. If you prefer something a little more intimate and old school, there are heaps of smaller venues that are perfect for a more authentic experience. You may come across a mix of soulful singers, mime artists and clowns, dancers, circus acts, comics, duelling pianos and more. For more theatre in Berlin click here.
Image © Admiralspalast Berlin (Flickr)
There is nothing quite like sitting on a sofa by the fire watching the snow fall outside –and it is even better with a great red wine or Cognac to warm the insides. The Fairytale Bar in Friedrichshain is one of our quirky favourites, as seen in our Best Quirky Bars in Berlin list. Or head to one of Berlin's famous hotel lobby bars like the Adlon Hotel for a classy drink and you sink into the furniture.
Image: Lobby Lounge and Bar - Hotel Adlon Unter den Linden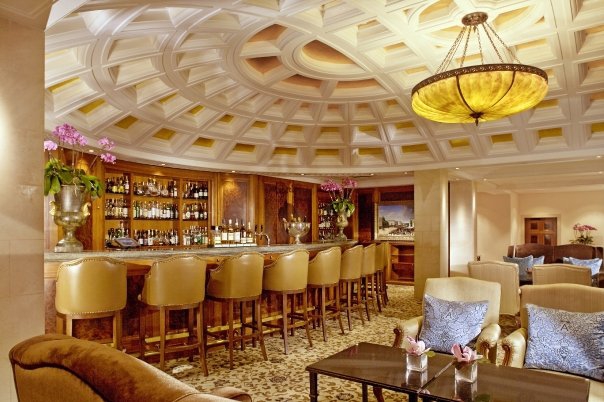 Every winter in late November is the outdoor ice-skating season begins! It doesn't matter whether you are a seasoned pro or you spend more time on your bum than your feet, it is a great feeling to work up a sweat with the sting of cold on your face. The great thing is – you can soothe your bruised rear by sitting in the snow for a while afterwards or get cosy by the open fire
Image: Alexanderplatz Weihnachtsmarkt: © Christian Cable
Take in a night of cheese indulgence at 'Ars Vini' in Prenzlauer Berg. This is a fondue restaurant where you can dip all sorts of tasty treats into piping hot cheese and get warm and gooey on the inside while it's chilly outdoors. They have a wonderful Christmas and New Years Eve program on, with set menus and special events.

There are other items on the menu if you feel overwhelmed by the large bowl of hot cheese bubbling away in front of you but if you are heading to Ars Vini, you may as well order the fondue, it's what they do best!
Image: © Jonathan Beck
If you are looking for another, unique indoor activity with your friends, a great adventurous treat is playing a live escape game. At the moment, escape games are taking Berlin by storm! There are up to 20 different escape games operating in Berlin. our favourite -
The Room - Live Escape Game Berlin
has 4 different games to choose from, play one and you'll want to go back and play the rest!
Check out our article on
The Best Escape Games in Berlin here
.
Image: ©
The Room Berlin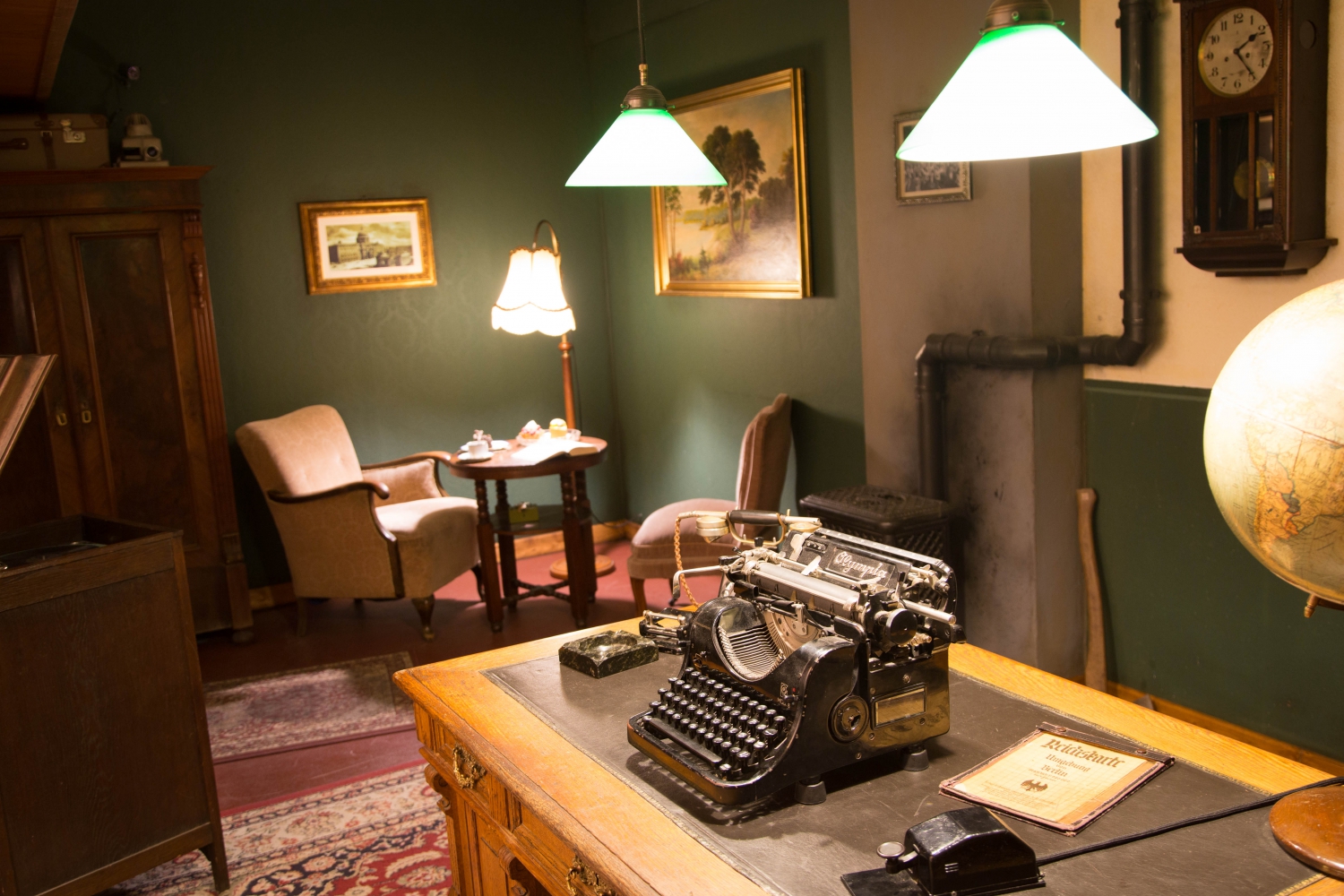 Every year one of the highlights of Berlin´s party program is the open-air party at the
Brandenburger Tor
. Around a million people flock to the two-kilometre stretch from the Siegesäule to the Brandenburger Tor which is transformed into a series of stages, bars and food stands.
From 6.30pm there is entertainment from local and international bands and DJs to get you into the party mood. A massive fireworks display kicks off the New Year with a bang and then the DJs take over again, playing through to the small hours of the morning.

We recommend getting there early. The area fills up quite quickly and due to safety reasons, event security will not allow any more people through the gates.
HAEDER IMAGE: Tempelhoferfeld in Winter -
onnola