7 Steps to a Perfect Weekend in Berlin
Adventure Lifestyle Inspiration Mini Break
Some of my best Berlin experiences have been when I started with a plan and then went with the flow.
Everyone's idea of the perfect Berlin weekend will differ wildly, and the beauty of Berlin is that it is a city full of possibilities. Want to save on accommodation and spend the entire weekend club hopping? – easy! How about a relaxing weekend of pampering and 5 star indulgence? No problem. I could go on and on here so let me just say that it doesn't matter whether your interests lie in shopping, nightlife, history, culture or food, Berlin has it covered. The one problem with all this choice is that it can sometimes be overwhelming, and if you are only here for a weekend it isn't going to be possible to do everything.
Berlin is deceptively big and largely decentralised.  This means that unlike many other cities, you wont really find a main city centre where all the action occurs or a district where you'll find all the awesome restaurants and bars. The great thing, and at times the curse, of Berlin, is that each district is self sufficiant city unto itself.  The popular district of Kreuzberg, for example, has around 150,000 residents and a abundance of great bars, shops and restaurants. Each district is made up of smaller neighbourhoods known as a "Kiez", and it is these neighbourhoods where you will find most of the cool bars, shops and eateries.  Spend some time wandering around and Berlin will reveal itself to you as you happen across little pockets of interesting shops, or hidden away cafes and the awesome bars that Berlin is famous for.
Of course, on a weekend trip, you will have limited time for wandering and letting things unfold so instead, a little planning is required. Now, when I say "a little planning" I mean it, please don't plan a minute by minute itinerary.  Instead, do a bit of research and come up with a few things that you absolutely want to do, as well as a couple of "if we have time" items. One of the great things about traveling, and Berlin as well, is spontaneity, so make sure you leave some room open to head to that awesome bar that someone just told you about, or the exhibition that just caught your eye. Some of my best Berlin experiences have been when I started with a plan and then went with the flow.
With that in mind, instead of coming up with the perfect Berlin itinerary, I've decided to put together.....
 
7 steps for the Perfect Berlin Weekend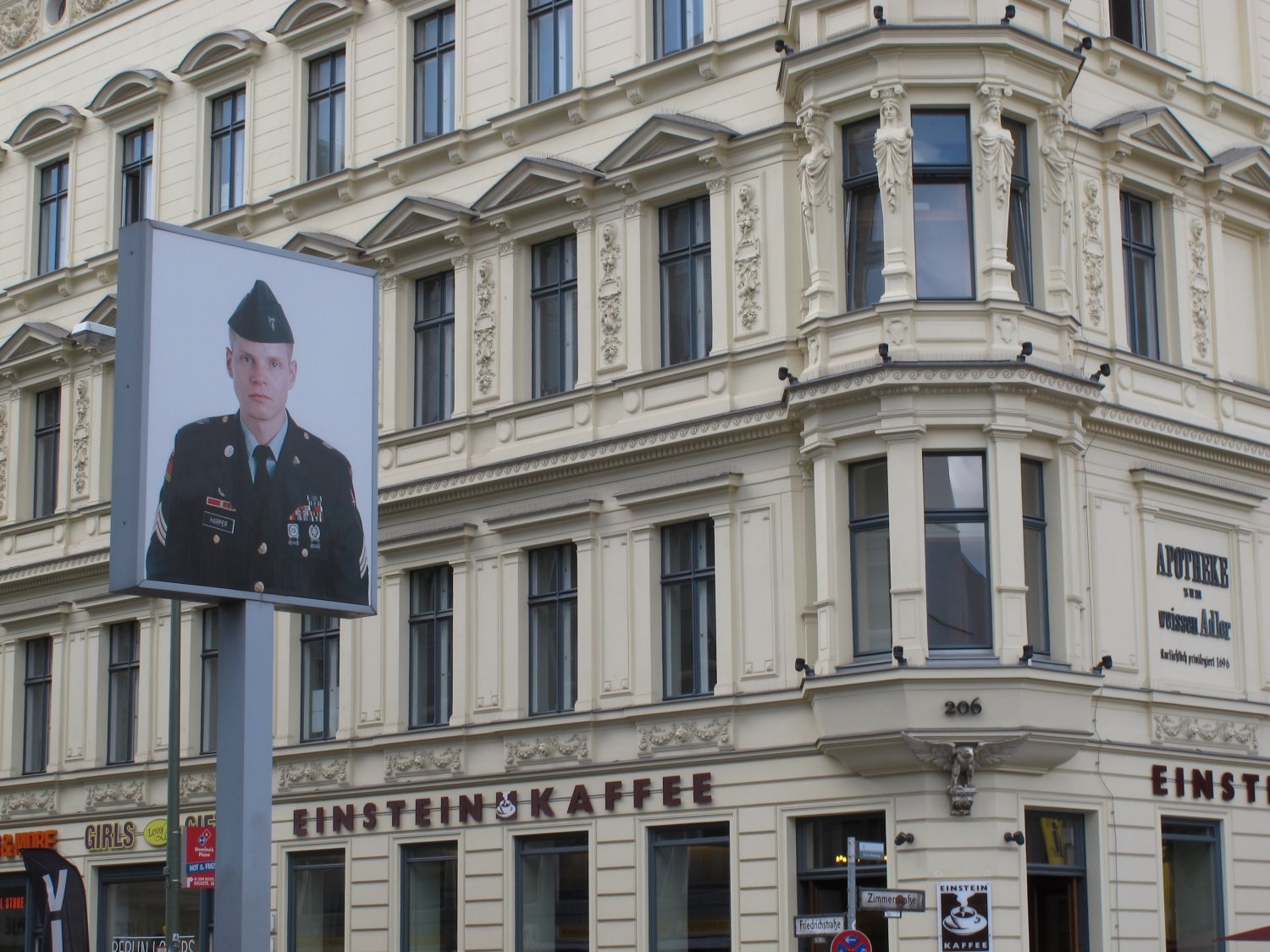 (Checkpoint Charlie)

1.  Do some research
Head or grab a guidebook and do a bit of research to find out what the city has on offer. If you like museums, check out a few online and decide which ones you want to visit. If you are into a particular music style, make sure you find out which venues play the stuff you like. Some attractions like the Reichstag or the Sammlung Boros will required advanced booking so make sure if they are on your "definitely want to do" list, that you book your ticket. If you want to go shopping, be aware that most shops are shut on Sundays (but there are a great selection of Sunday flea markets).
2.  Do a tour
My first suggestion for visiting Berlin for the first time is to do a tour. A tour will help you make sense of the geography as well as the culture and history of the city. There are a number of great companies in Berlin offering an variety of different tours. Insider Tour offer a selection of great walking tours from their general Berlin tour to more specific ones on topics such as Third Reich History, Cold War, or Berlin Today. If you are looking for something a little less mainstream, Alternative Berlin Tours offer a number of different walking tours which delve into Berlin's alternative scene where you'll get to see lots of Berlin's street art and hear about the different subcultures which make up Berlin. If walking isn't your thing, there are also bike, bus, and boat tours on offer. Make sure you ask your guide for their hot tips for bars, clubs or restaurants... usually you'll get some great local suggestions.
 
3.  Decide what sort of weekend you want
Are you coming for a weekend of partying? Or do you want to hit the shops or markets? Is a day of relaxing on the river Spree with a cocktail your idea of perfection or are you keen to spend every waking hour immersing yourself in Berlin's rich history?
To a certain extent you can combine a bit of everything, but it pays to have an idea of what you would like to get out of the weekend so you can narrow down your options. If you have 6 museums that you are dying to visit, you probably wont want to stumble home at 9am after hitting the clubs all night.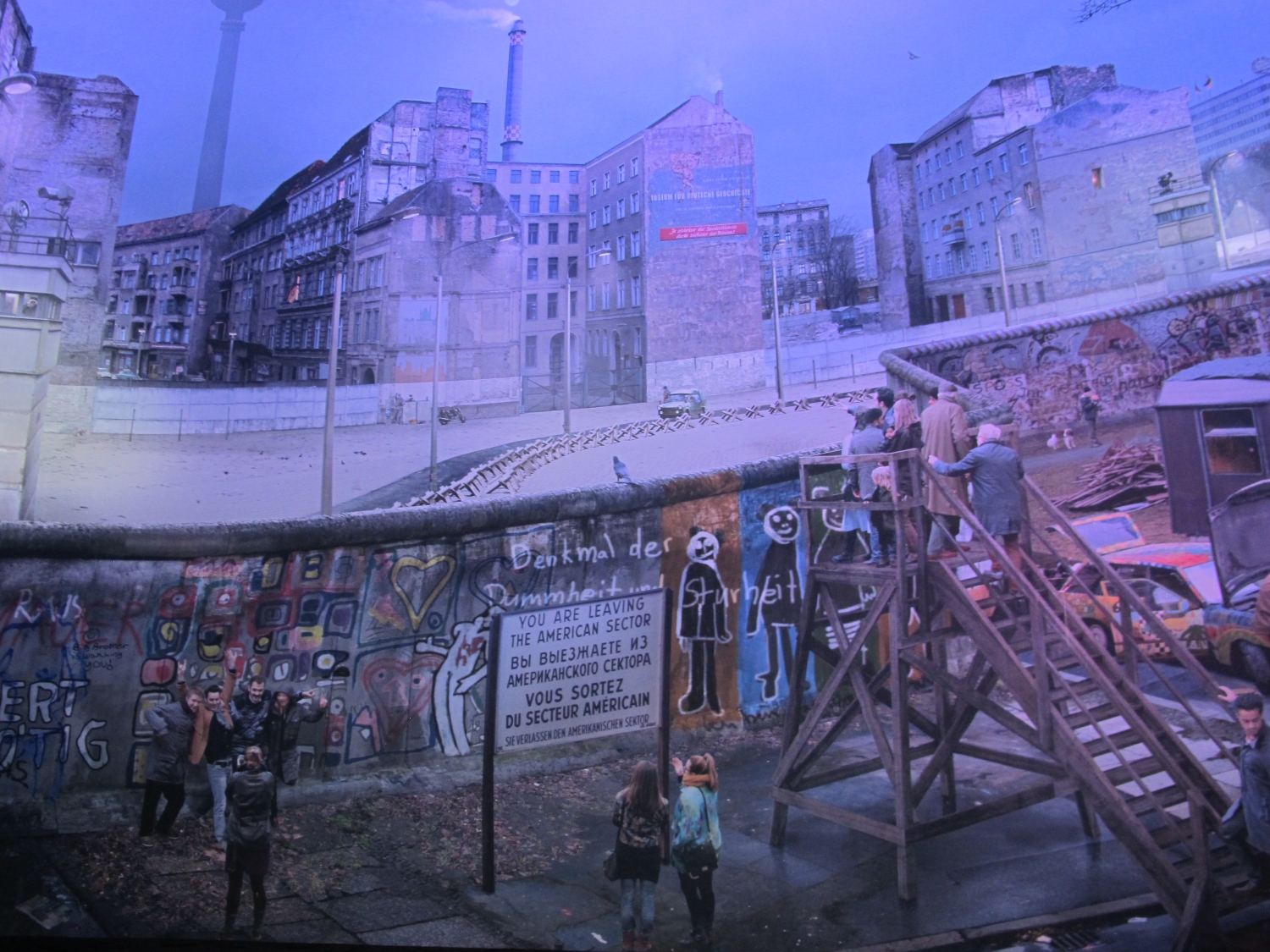 (Asisi Panorama - the Berlin Wall)

4.  Be flexible
If you are having an awesome time in a bar, and your newly met friends suggest another cool bar or club why not run with it! We have discovered some amazing places this way, and as long as you exhibit some common sense as far as safety goes, there is not a lot that can go wrong.
If bad weather puts the kibosh on your outdoor plans, use the opportunity to check out one of Berlin's museums or find a local bar to spend some time in.

5.  Put some thought into where you are going to stay
Each locality has a different style and feel and will appeal to a different sort of visitor so make sure you do a bit of research. If you are looking to party hard you will want to stay in Kreuzberg or Friedrichshain. Boutique shopping? Charlottenburg, Mitte, or Prenzlauer Berg. Choose where you will stay based on what you are mostly going to be doing.  This will cut down your travel time/cost and you will be able to spend more time enjoying your weekend.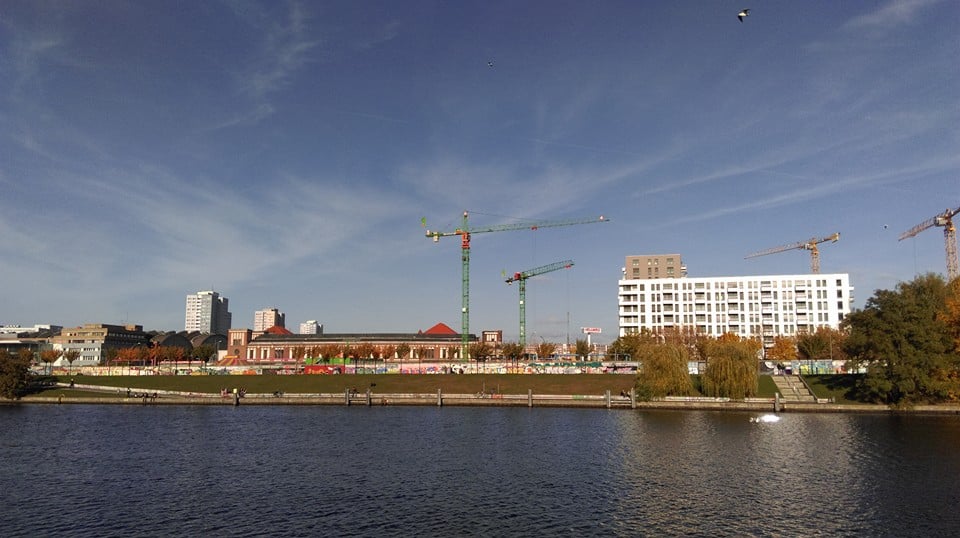 (East Side Gallery - view from the west side)
6.  Find out where the locals go
Yes, you can have a great weekend hanging out with other travellers and getting drunk in the hostel bar or the German themed tourist restaurant.  Ask around, though, and you are bound to find some gems that are a little off the radar. Talk with hotel staff, shop keepers, and tour guides.  I guarantee you, if you ask nicely, that they will have some favourite spots they will be happy to share.  Berliners are very proud of their city, and although can be a bit abrupt or dry, they are generally very helpful and warm hearted.
 
7. Keep your expectations realistic
Yes, Berlin is amazing, and yes, everyone is raving about how amazing it is, but Berlin is also a city which can sometimes take a little time to fall in love with. It is big, not particularly beautiful, and the locals can sometimes come across as rude. A weekend is a small amount of time and if one plan goes awry or the weather is bad it could spell disaster unless you are willing to go with the flow and change things up.
If you have any thoughts or comment please come and have a chat on facebook, twitter or instagram - we'd love to hear if you have any other tips for a weekend in Berlin.