The best quirky bars in Berlin
Food & Drink Hot List
Themed bars in Berlin
Our Top Experiences and Tours in Berlin:
If youʻre booking your trip to Berlin last minute, we have you covered. Below are some of the top tours and experiences!

Looking for something in Berlin nightlife that's a little bit different? Check out our list of the best quirky bars in town.

Berlin is a city known for loving to let the individual express who they are, and the nightlife here is no exception. Have you explored Berlin's themed bars? If you are up for something a little unusual, take a visit to one of Berlin's non-mainstream bars or pubs to experience a different kind of Berlin. Pick your favourite, and let's go!

Header image @Fairytale Bar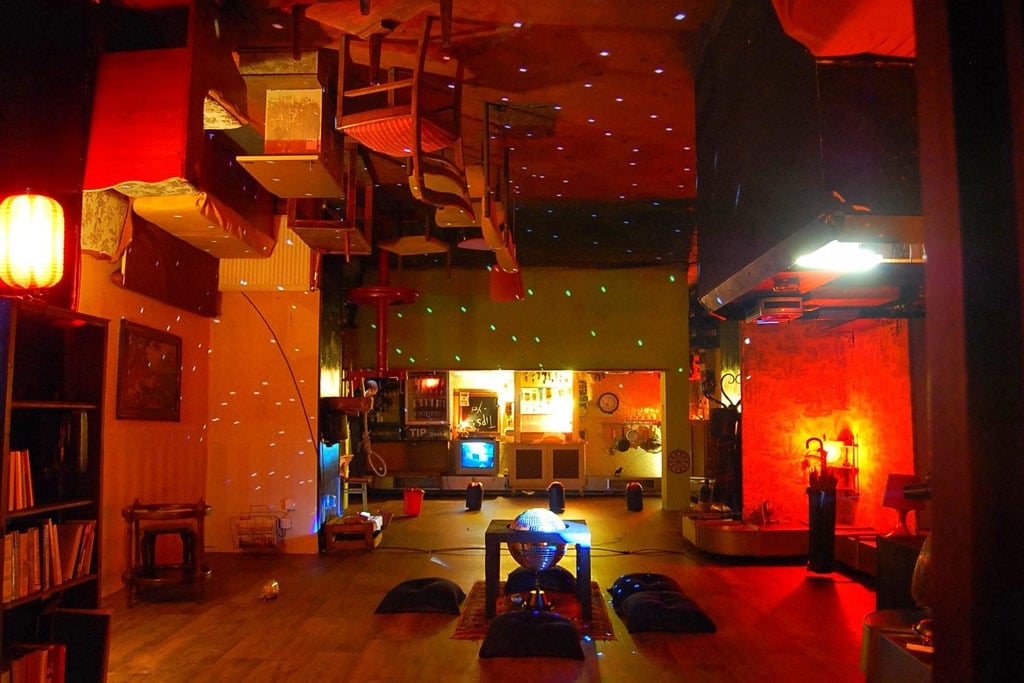 Madame Claude
Welcome to the world of the upside down. A rather nifty gimmick, Madame Claude has the floor on their ceiling and the ceiling on their floor. Which makes for a something different when looking for a bar in Kreuzberg, Berlin. Don't worry, you don't have to hang from the rafters to enjoy your drink, they accommodate the ground-bound with places to sit and enjoy drinks, and the view.

 
Tussy lounge
A serious step back in time and perfect for the vintage lovers out there, Tussy Lounge in Friedrichshain is 100% 50's and 60's glam housewife in Berlin. Coffee and cakes, cocktails and spirits, this place hits the right flashback notes and even has a hairdressing salon upstairs.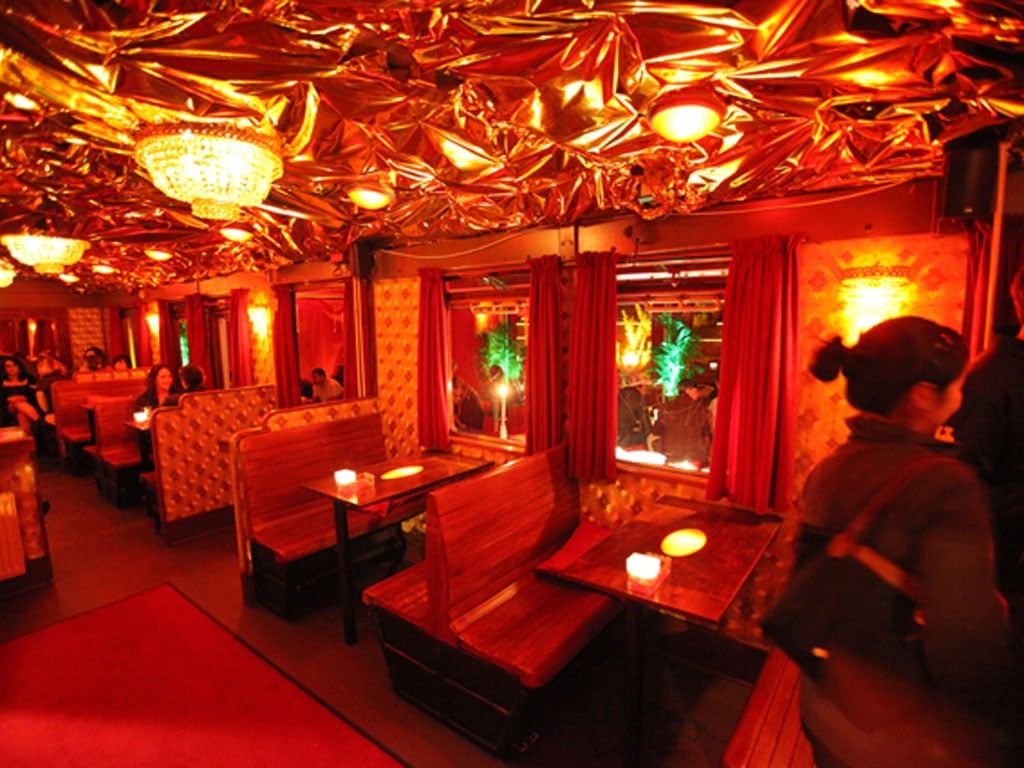 Train Cocktailbar
Train Cocktailbar in Schöneberg is one of our favourites. Why? Because ordering a cocktail in a train car from the 1920's in Berlin is totally fun! Go on, why not take yourself somewhere special and order a special like a 'Train fever', a 'Train soul' and enjoy the atmosphere.

 
Tarantino's Bar
Not just for Tarantino fans, but, of course, it does help you enjoy the experience when you know his films; this bar in Mitte is a retrospective to Quentin Tarantino and his career. Tarantino's Bar is small and intimate, great for couples or small groups looking for an interesting place to drink and listen to Tarantino film soundtracks.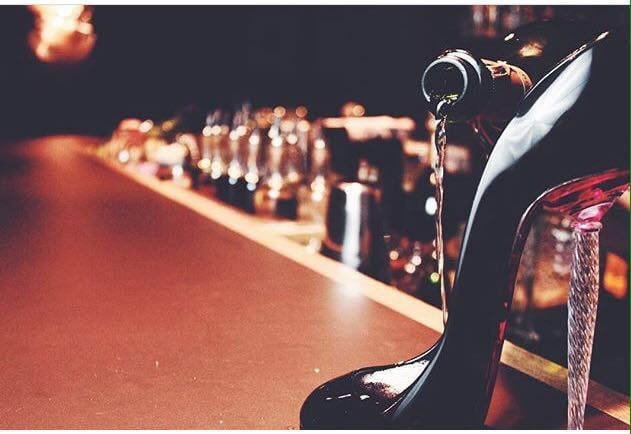 Fairytale Bar
Fairytale Bar is a lovely and intimate themed bar in Friedrichshain, and rather fittingly, it's located just across from the 'Märchenbrunnen' (fairytale fountain) in Volkspark Friedrichshain.It's not so completely in your face as some of the other quirky bars on our list but takes a storybook approach to some inspired cocktails and other mixed drinks in a dark and magical atmosphere. Great for small groups. A piece of hidden Berlin.

 
Zyankali Bar 
This Cyanide Bar in Kreuzberg is a mix of chemist laboratory and creep show. Artifacts, props, pictures and even the drinks inspired by a crazy professor who is addicted to cooking up exploding potions and mixing drinks.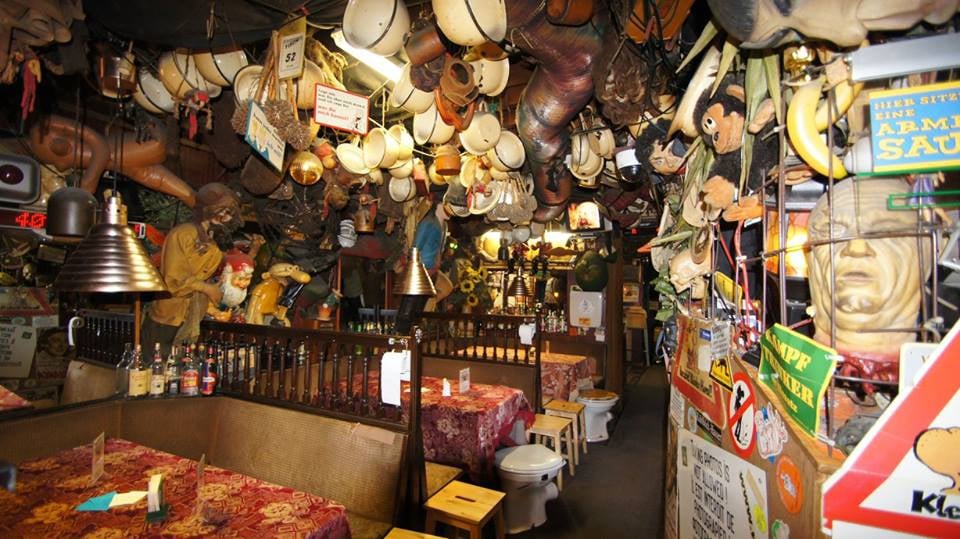 Klo
Klo, in German, is the restroom, or toilet, so essentially, this bar is the toilet, and inside lives up to the name.  Toilet-themed, and full of friendly pranks, Klo in Charlottenburg has been around since the 70's and it has become famous in Berlin as one of the most interesting places to take your date. You'll need a sense of humour to have a drink or two here, great for groups because you will be laughing at each other as well as the establishment.