Top 10 Museums in Berlin
Arts & Culture
Berlin's Museum für Naturkunde hits the top spot for me.
Our Top Experiences and Tours in Berlin:
If youʻre booking your trip to Berlin last minute, we have you covered. Below are some of the top tours and experiences!

With over 150

Museums in Berlin

it is easy to feel overwhelmed when deciding which to visit.  To get lowdown on the best Berlin Museums we decided to seek out an expert to help us.  Jenni Fuchs has been working in museums for the last 10 years and has an infectious passion that comes across wonderfully in her blog

Museum Diary

.  Such is her passion for museums that last year, despite working in the field, she visited over 100 museums in her spare time!  Pretty impressive, huh? Make sure to watch our interview with Jenni where she talks us through her top 5... 

 

 

Visit our museums page for a comprehensive list of Berlin's amazing museums.

 

Well, enough from us, here are Jenni's Top 10 Berlin Museums... 
1. Museum für Naturkunde - Natural History Museum
I've loved
natural history museums
ever since I was a kid, so Berlin's Museum für Naturkunde hits the top spot for me. Not only do they have the world's biggest mounted dinosaur skeleton and the world's most complete archaeopteryx fossil, they've also put their amazing wet collection on display. 
Other favourites of mine at the museum include the exhibit about different taxidermy preparation techniques, and lying on my back watching the multimedia presentation on the solar system.
2. Jüdisches Museum Berlin - Jewish Museum Berlin
There are many reasons I love visiting the
Jüdisches Museum Berlin
, besides the really interesting exhibitions.  We always receive a warm welcome, the architecture is amazing, the lovely garden is a great substitute for not having one of our own, and I love how they have something for kids in each gallery.  Sometimes we even just go to the museum to eat yummy cheesecake in the café or lounge in the deck chairs outside. It deserves joint first place really in terms of overall museum experience.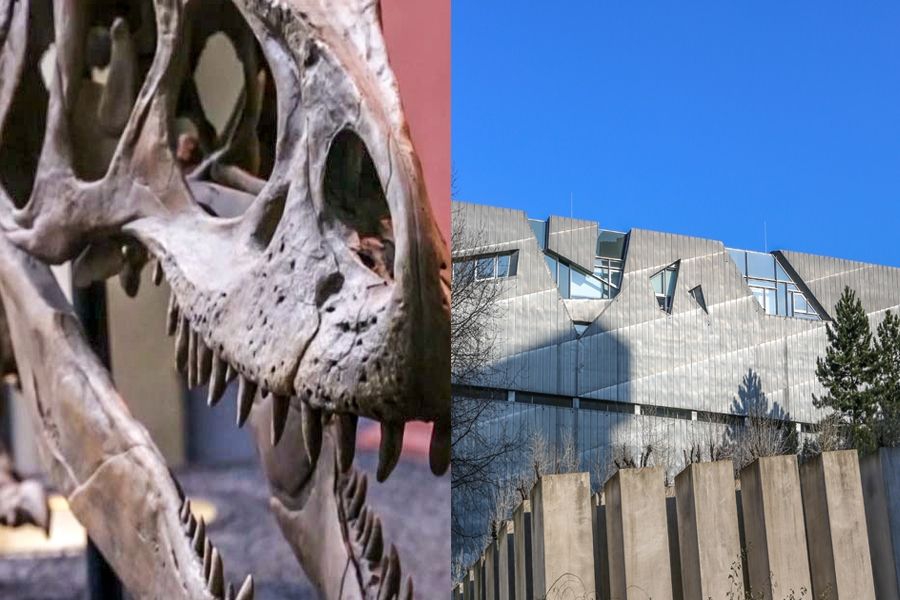 3. Currywurst Museum
I have a soft spot for museums that are a little out of the ordinary, and the
Currywurst Museum
- dedicated to Berlin's favourite fast food snack - definitely fits the bill. But by no means is it just a gimmick. Fast food is part of our social history after all, so it makes sense to have a museum about the topic. It's actually very educational, and the fact that you can look, listen, touch, play and even taste makes for a multi-sensory experience. Most of all, you can always be sure of a warm welcome.
4. Deutsches Technikmuseum - German Museum of Technology
The
Deutsches Technikmuseum
, with its planes, trains and automobiles, has won over my son's heart and has become a family favourite. The collections also stretch to a diversity of technology related industries such as textile, printing, computing and pharmaceuticals, to name just a few - as well as the adjacent Spectrum Science Center - so there's always something new to explore. And the museum park, with its windmills and watermill, offers a green oasis on sunny days.
5. Medizinhistorisches Museum - Berlin Museum of Medical History
Some people get a bit squeamish about medical history museums, but the pathological and anatomical specimens at the heart of the
Medizinhistorisches Museum
's collections give a fascinating insight in to different illnesses. The museum also covers the history of medicine from the 1700s until today - and is home to the world's largest collection of gall stones! It's a wonderful gem of a museum that's well worth a visit.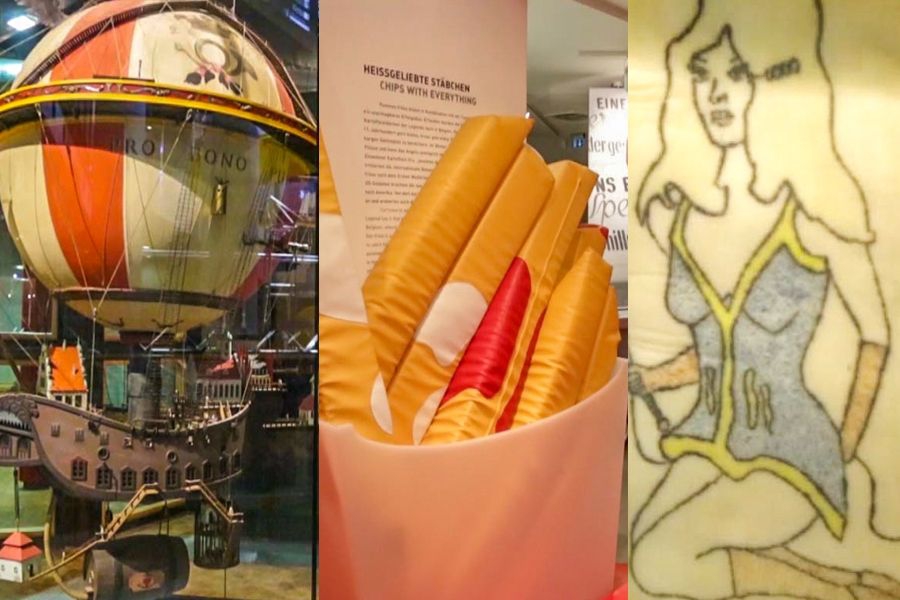 6. DDR Museum - GDR Museum
If all you know about the German Democratic Republic is the political side portrayed in movies, then I suggest heading over to the 
DDR Museum
 with a couple of hours to spare. The museum includes an extensive insight into everyday life in the former East Germany. It also prides itself on being "one of the most interactive museums in the world", and there is indeed an abundance of fun activities to take part in. I'd definitely recommend anyone visiting Berlin to include it in their itinerary.
7. Museum für Kommunikation - Museum for Communication
The 
Museum für Kommunikation
 has three things that keep me coming back: the hands-on "Kommunikationsgalerie", great for entertaining a toddler; the trio of really cool robots you can even play ball with (disclaimer: my toddler is terrified of them, but older kids seem to enjoy them); and the museum's programme of really excellent special exhibitions, which have included topics such as fashion, DIY and beauty.
8. Museumsinsel - Museum Island
You can't really compile a list of top museums in Berlin without mentioning its star attraction, the  
Museumsinsel
. Home to several of the renowned art and antiquity museums and collections of the Staatliche Museen Berlin, it includes the 
Pergamonmuseum
 with its Altar and the 
Neues Museum
with its equally famous bust of the Egyptian queen Nefertiti. However, my favourite museum on the island is the Alte Nationalgalerie with its collection of Romantic and Impressionist masterpieces.
9. Computerspielemuseum - Computer Games Museum
The wonderfully geeky 
Computerspielemuseum
 claims to be Europe's first and only museum for video and computer games, with over 300 exhibits including rare originals, playable classics and digital art works. And what better way to learn about the history of computer games than to play with them. At this museum it's definitely not game over, but game on!
10. Buchstabenmuseum - Museum of Letters
And finally, as a lover of quirky little museums, I simply have to include the
Buchstabenmuseum
on this list. Ranging from a few centimetres short to close to three metres high, the extensive collection of letters and fonts from all over Berlin, Germany and further afield, has become a favourite with letterform lovers from around the world. It's moved to a new venue since I last visited, but I'm sure it's as fabulous as ever.