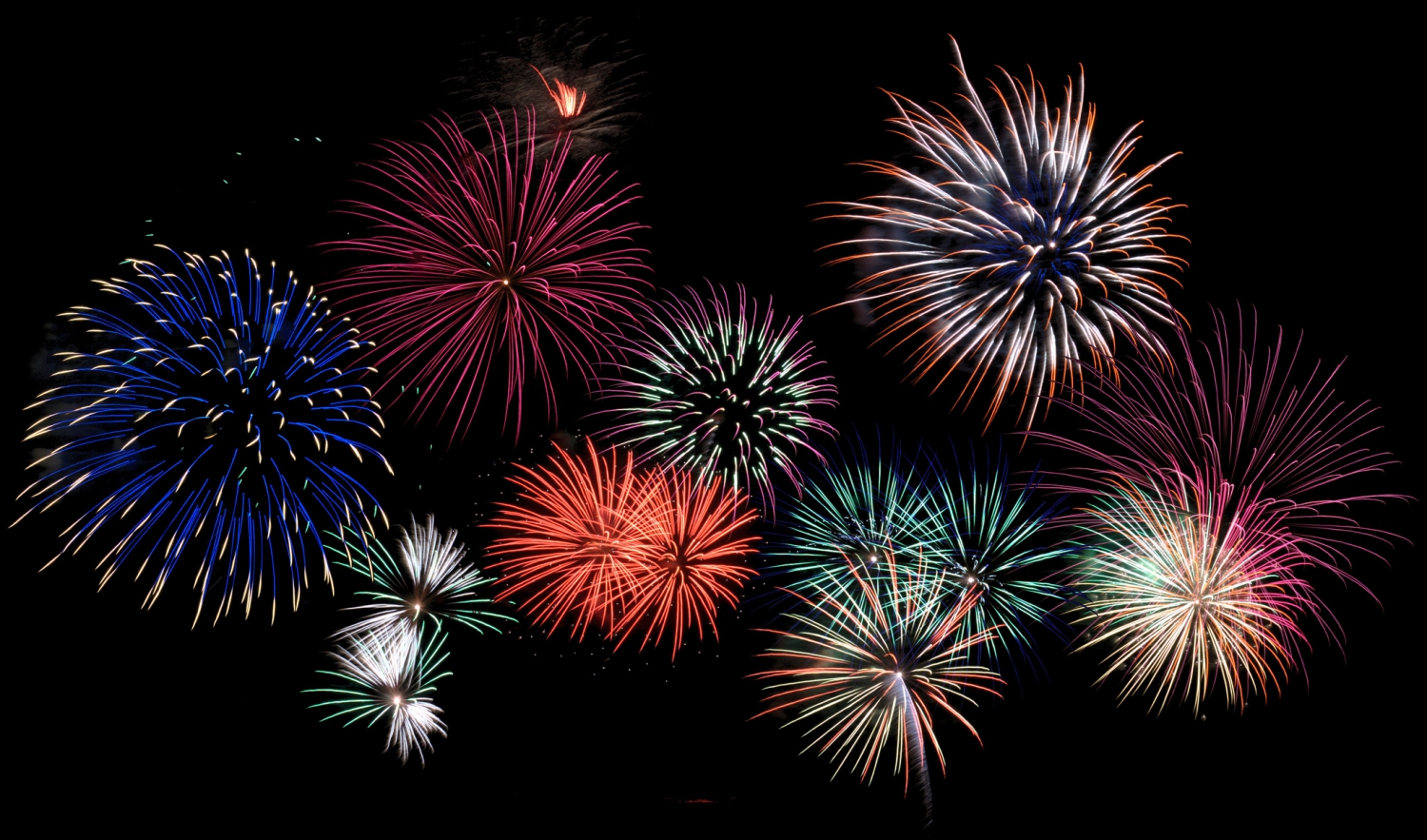 New Year's Eve Events in Berlin
Parties Seasonal Celebrations
The NYE options in Berlin seem endless - Here are our hot tips for a guaranteed night to remember
People from around the world travel to
Berlin
specifically to join in the festivities of the city's most fabulous New Year's Eve celebrations. At the end of December, despite the winter chill, you'll find Berlin full of happy people eager to celebrate and a city eager to party.
There are all sorts of places to go on NYE, or Silvester as they call it here, in Berlin. From parks to private parties, boats to clubs, restaurants to exclusive bars.
Here we have listed a few from a range of locations and budgets that are sure to tickle someone's fancy and have you prepared for a great night out to bring in the new year.
Fireworks image
Adam Carter
Brandenburg Gate - Open Air Event
One of the largest open-air celebrations in the world takes place between the
Brandeburger Tor
(
Brandenburg Gate) and the Siegessäule (Victory Column) on Straße des 17. Juli in Tiergarten.
This huge street party has been an 18-year long tradition in
Berlin
and people love being in the open air, taking advantage of the live music on three different stages, party tents, food, and drink stalls, laser shows as well as an unforgettable fireworks display above their heads.
Live music starts at 7 pm on the big stage and there are large screens all the way to the Victory Column if you find yourself not being able to get to the front. But if you get there when the main gates open at 2 pm NYE day, you can catch some of the artists rehearsing their performances for that night.
Best of all, this 2km long party is free of charge! Be warned, the place will be absolutely packed and full of happy people. More families there in the day, and dedicated party-goers when its dark. Officially party time starts after the fireworks finish at 12.30am, and there is no official closing time.
Extra Tip: There is of course security and bags are checked on entry. No Fireworks, bottles or sharp objects are allowed into the gated area.
Straße des 17. Juni
10557 Berlin TIERGARTEN
Entrances are located on Ebertstraße/Scheidemannstraße, Ebertstraße/Behrenstraße, Yitzhak-Rabin-Straße, Bellevueallee/Kleiner Stern, Straße des 17. Juni/Großer Stern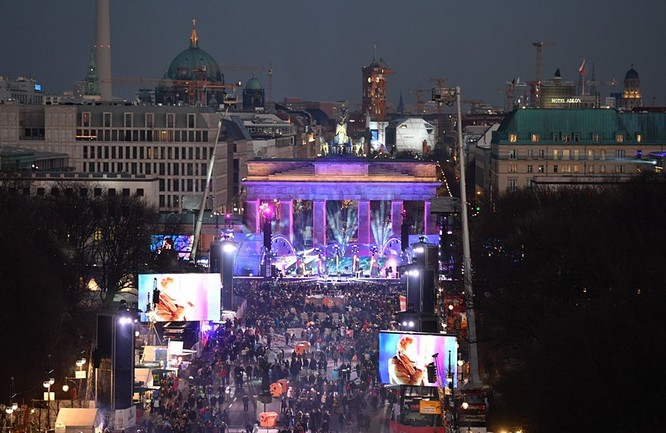 Image
Berlin.de
Matrix Club Berlin
The Matrix is always a great place to party and NYE is no exception. Here you will find 7 dancefloors playing the best club music to keep you dancing all night long. Be dazzled by their great sound and light system, breathtaking go-go shows, party favours, snacks and sweets, balloon drop, a glass of bubbly to toast the new year, and a big open-air section with a smoking area.
Tickets start at only €29 and entry is from 9 pm. If you don't want to line up on this night of nights, we would recommend buying your ticket in advance: Ticket Shop

Your eardrums will delight in the sweet sounds played by the following DJs:

DJ CRAZY CUTZ (chocolate supreme / djcrazycutz.de)
MC DRAGON D. (happy gangster / mcdragond.com)
DJ OMSO (2be berlin)
DJ MeO (radio fritz on tour)
ZISSA (matrix)
DJ SAQO (the kids want electro)

Tip: There's also a hangover breakfast included in your ticket to help you see in new years day!
Matrix Club Berlin
Warschauer Platz 18, 10245 Berlin
Check out this party on our
events page
Image courtesy of
The Matrix Club Berlin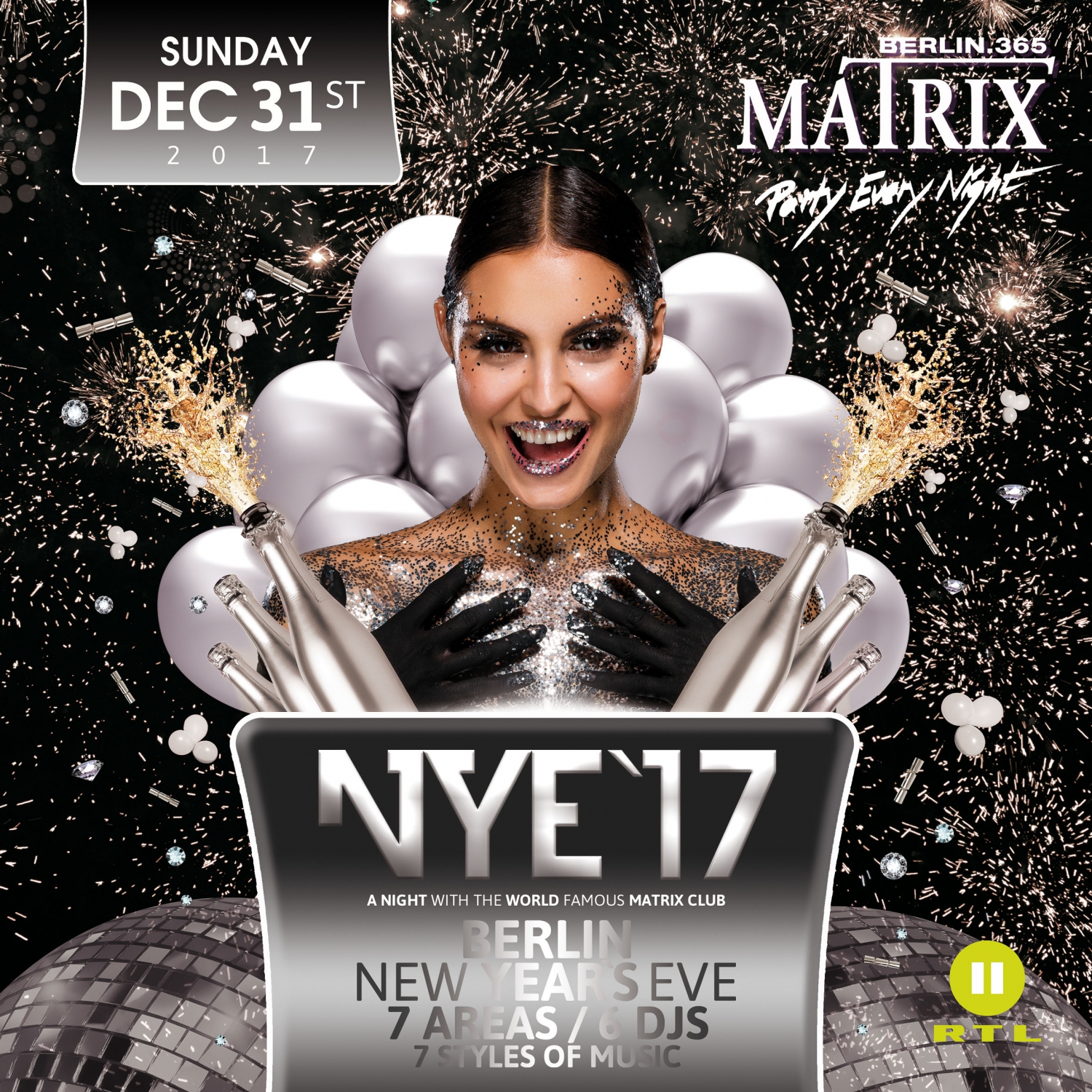 Burg Schnabel + Birgit&Bier
If you like electro music you really should see what is happening in the club hub of Berlin on New Years Eve, in Kreuzberg
More than just a club, Burg Schnabel + Birgit&Bier are celebrating with a weekend-long NYE festival, where over 20 DJs perform on 8 different stages in the labyrinth that is the famous Burg Schnabel + Birgit&Bier at Schlesisches Ufer. There will be House & Deep House, Techno, 80´s & Funk, Hip Hop, 90s, Dance Classics, and even a Karaoke Floor. This party is for those who can dance all night, love music.
The club opens at 11 pm Dec 29
th
and stays open until Jan 1
st
3.00pm. You can buy a day pass for just the NYE party or a festival pass for the whole weekend. Tickets start at €15.
There"ll be fireworks and a view of the Spree, hot mulled wine and popcorn in the lounges as you recharge before hitting the dance floor again. It really is one of the hottest NYE tickets in Berlin for 2017!
Tip: Ticket prices will rise the closer NYE comes around, so get your tickets quick!
Schleusenufer NYE electro festival at Burg Schnabel and Birgit & Bier
Am Schleusenufer 3, 10997 Berlin
Check out this party on our
events page
Image courtesy of
Birgit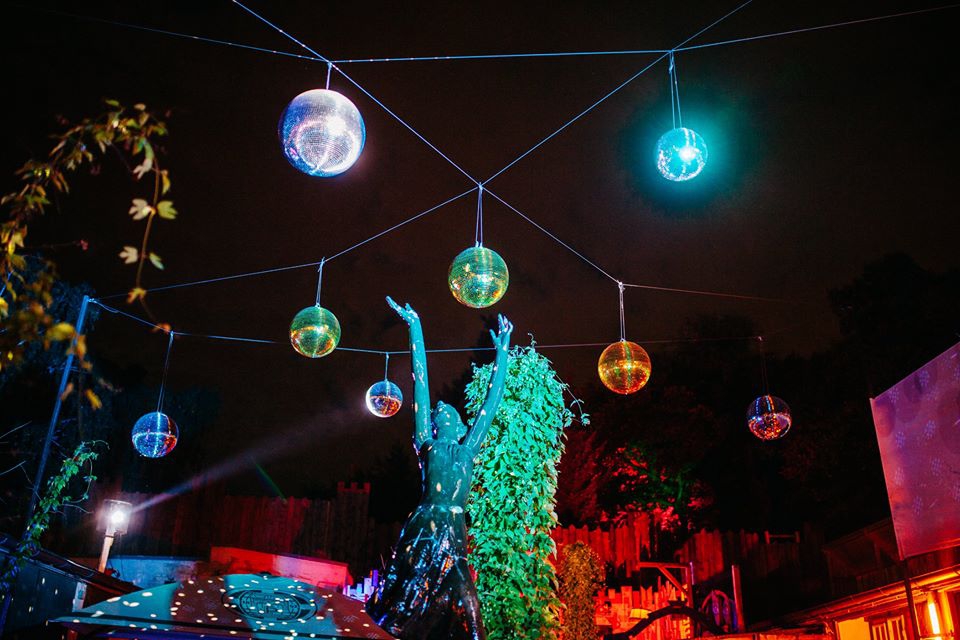 Silvester Bankett Berlin
For a sophisticated NYE Berlin experience, you simply must take in the historic Alte Turnhalle near Ostkreuz, and enjoy their specially planned festivities for the night.
This New Years Eve celebration boasts two dance floors, an open bar all night, a large buffet, a heated pavilion when you want a break from the celebrations, a live band to dance to and a special live NYE show to enjoy whilst you sip on champagne and enjoy the evening.

Early bird ticket process of €109 is now sold out, and prices will rise the closer NYE is here. So, make sure you book your silver buffet tickets, either with or without assigned seating.

This will be one of those nights where you know the evening will be full of fun and laughs, good food, drinks, and music. So get your fancy clothes on and step out on the town in the Alte Turnhalle.

TIP: Check out the stunning 3-meter antique chandelier in the main room, simply breathtaking.

Alte Turnhalle Berlin
Holteistrasse 6-9
10245 Berlin

Check out this party on our events page

Image courtesy of Silvester Bankett Berlin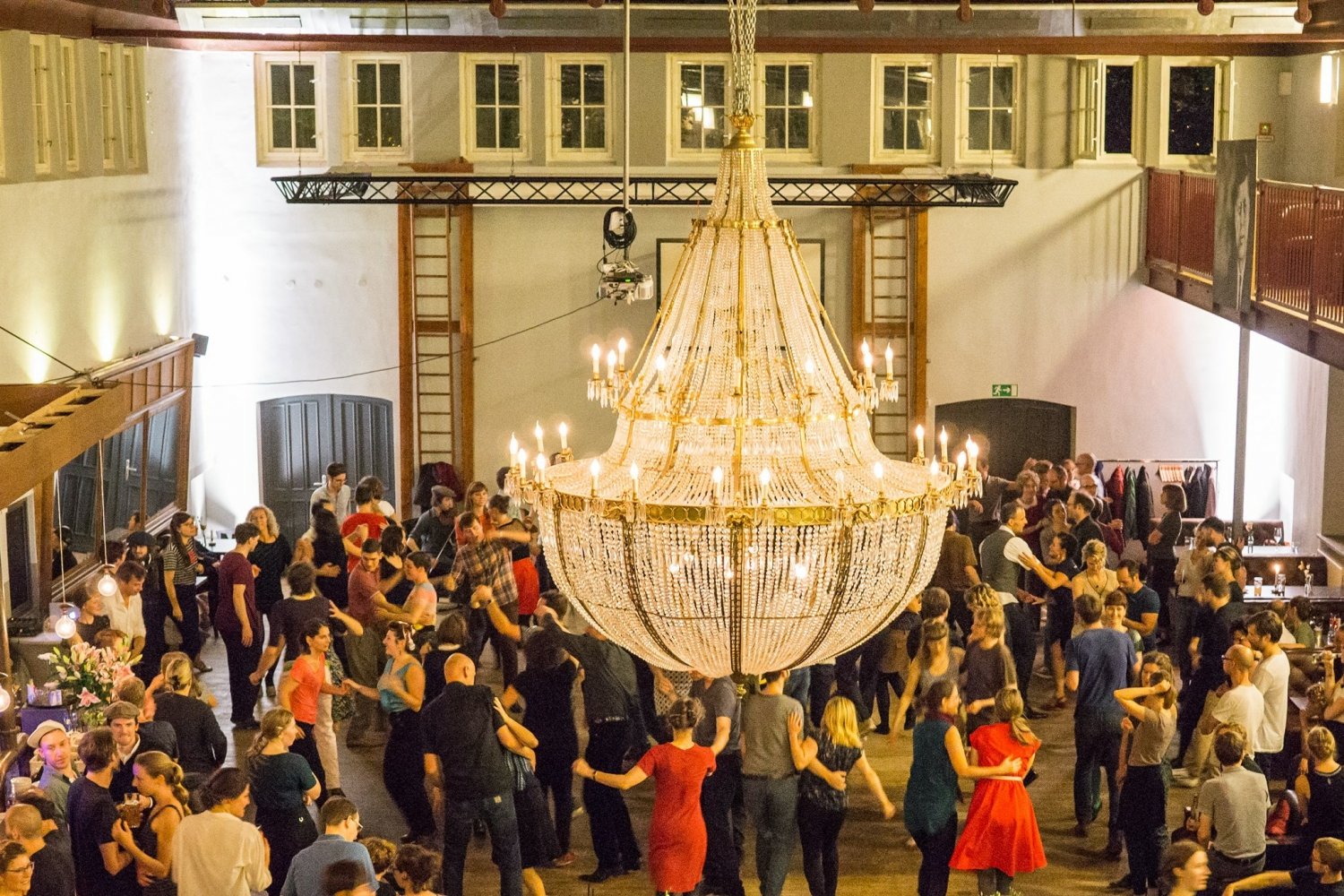 Kuturbrauerei Berlin
The
Kulturbrauerei
in
Prenzlauer Berg
is known for some pretty cool things:
The Lucia Christmas Market
; the on-site movie cinema; artist spaces; independent theatre; as well as all the shops, restaurants and businesses located there. However, this huge courtyard of an old brewery, comprised of 20 connected buildings built in 1878, is most well known for its legendary New Years Eve party.
This is set to be one explosive party night this year. Three entrances to the courtyard, thirteen different dance floors held in different clubs and over 30 DJ's. Clubs like Frannz Club, Machinenhaus, Ramba Zamba, Moon Club and Pool & Cigars all open their doors, or there is a live performance by cover band 'Right Now' in the Kesselhaus, plus local favourites Club 23 and the SODA Club.
The celebration at the Kulturbrauerei gives you lost of choice, many music styles in lots of locations indoor and then the outdoor courtyard for the countdown and fireworks. But the best bit is how affordable it is. Tickets are only €29 EACH! You can buy online or at any theatre ticket sales office in Germany.
One ticket for 13 clubs and everything else within the old brewery's doors, sounds like a good deal to us!
Extra Tip: Doors open at 8 pm. Beforehand, grab a bite to eat locally in Prenzlauer Berg so you are not too far away from the action.
New Year's Eve Kulturbrauerei
Sredzkistrasse 1 or Knaackstrasse 97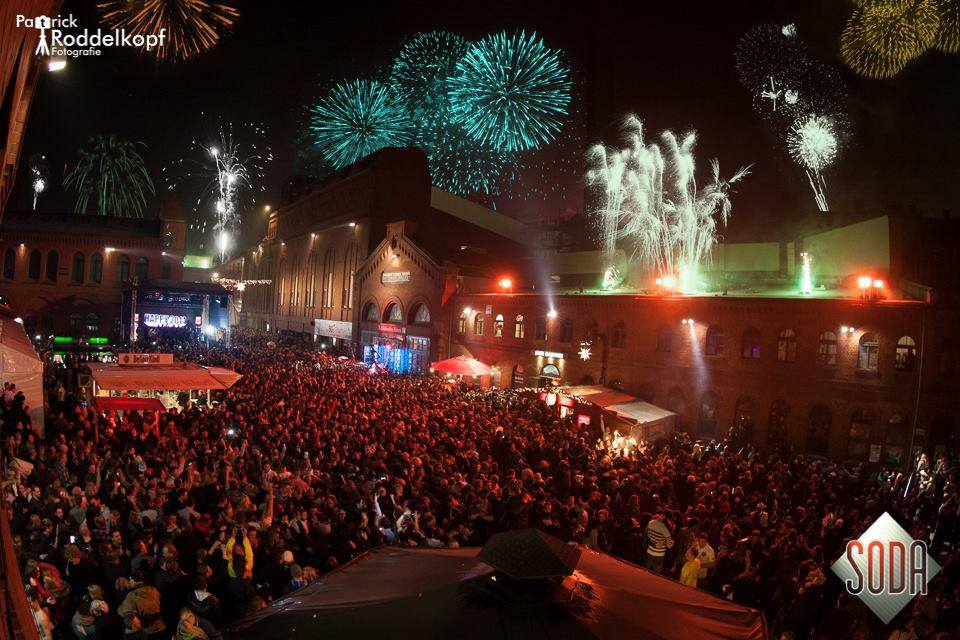 8 in one ticket


Some would call this Berlin party "the deal of the year"! If you are up for some adventure on your NYE 2017 celebrations, you'll need to get on the bus and buy an 8 in 1 ticket. This deal gives you a night of all nights where you are brought by shuttle bus to 8 different clubs and bars in Berlin, no entry fee and there are a section of beverages included. Think of it as a hop on and off bus Berlin tour……..but with
a
NYE party! Shuttle buses go every half an hour from 5 different designated stations. There's even a boat ride at 1.40am so you can chill for 45 minutes to take in the view and watch from the water how Berlin parties through the streets.

This is the perfect party for those who have the energy and drive to conquer Berlin in one night! Perfect for small groups who want a party adventure together. Tickets start at €89.

Where you'll go?
Alte Münze, Energieforum, Haus Ungarn, HomeBase Lounge, Kino International, Spreepalais Alexanderplatz, Silvester Club,
Schleusenufer
NYE Festival,

Tip: This means you'll hit 26 dance floors in 8 different locations! Choose your own adventure. First shuttle leaves at 10 pm!

Check out this party on our events page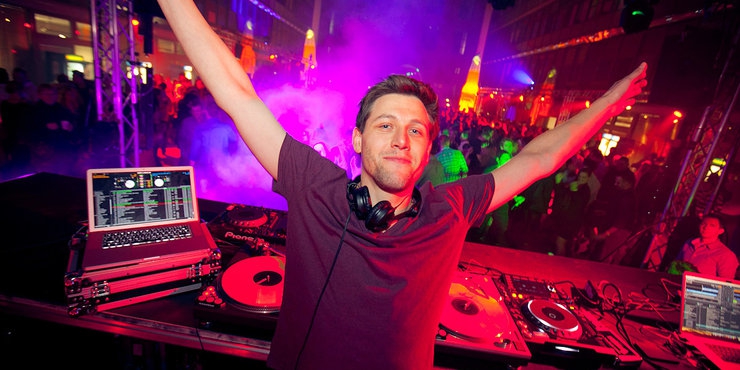 Written by:
Charmaine Kedmenec
PUBLISHED: Dec 26th 2013 | UPDATED: Dec 11th 2017