Schöneberg
Schöneberg's wide boulevards play home to many great outdoor markets, contemporary art galleries and unique shopping opportunities as well as a number of great festivals throughout the year.  It also has a thriving nightlife and along with Kreuzberg is the epicentre of Berlin's Gay scene. 
Schöneberg has been a centre of Gay and Lesbian life in Berlin since the 1920s during the wild years of the Weimar Republic.  The area was the inspiration for Christopher Isherwood's "Goodbye to Berlin" which later was turned into the hit musical "Cabaret".  Learn more about Berlin's queer history with an Isherwood's Neighbourhood tour.  After the Nazi Party came to power Berlin's Gay scene was driven underground, and many openly gay Berliners were deported to concentration camps.  Nowadays, Schöneberg has regained its place at the top of Berlin's LGTB scene with a bucket load of fantastic gay bars and clubs calling the area home as well as a number of LGTB festivals taking place here.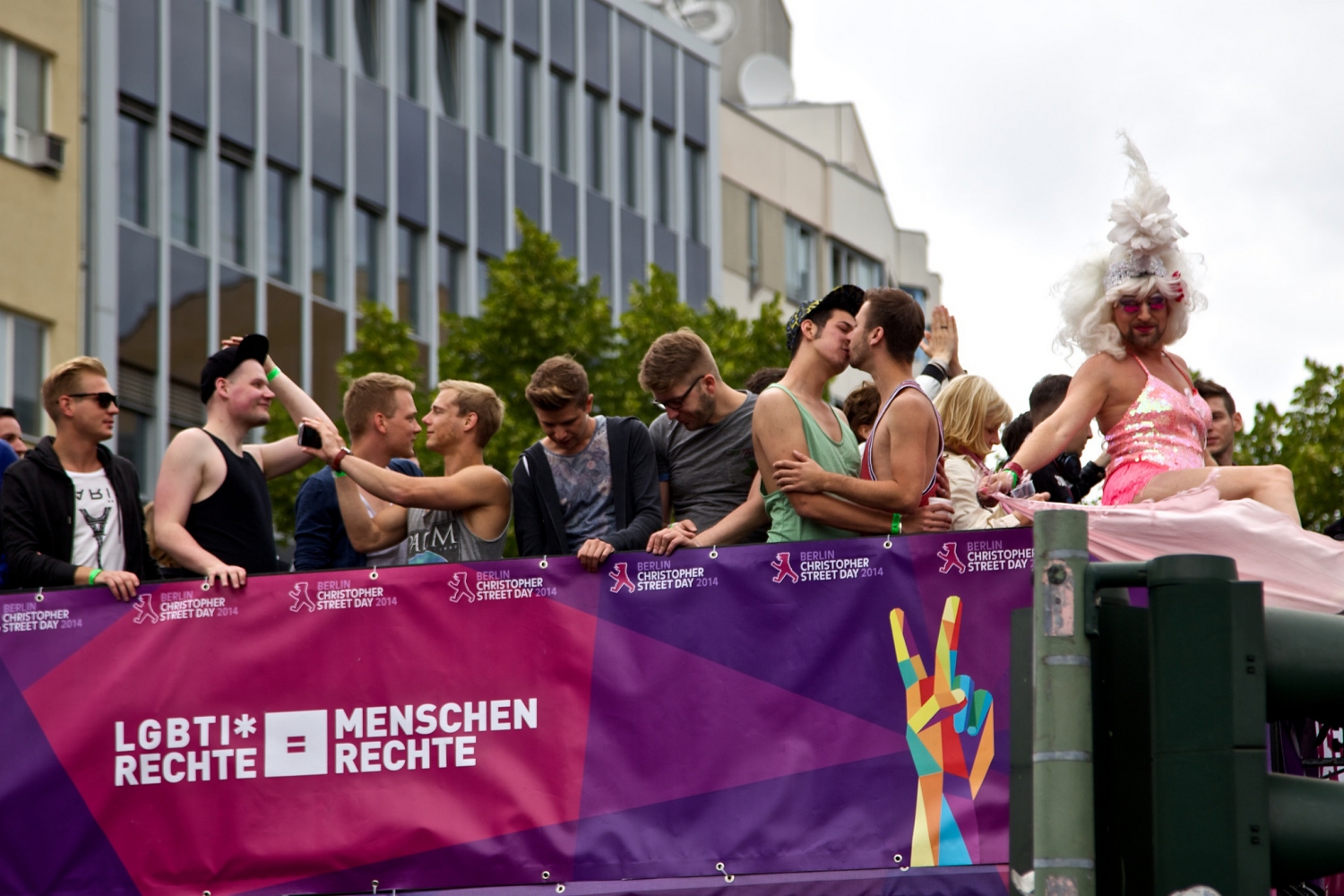 IMAGE: mw238
Schöneberg started life as a village in the 13th Century and had to wait around 500 years before it was granted town status in 1898.  Many of the villagers became wealthy by selling their land to developers from rapidly expanding Berlin and subsequently built mansions on Hauptstraße (Literally, "main street"). In 1920, the area was incorporated into Greater Berlin and became the hub of decedent Weimar Berlin.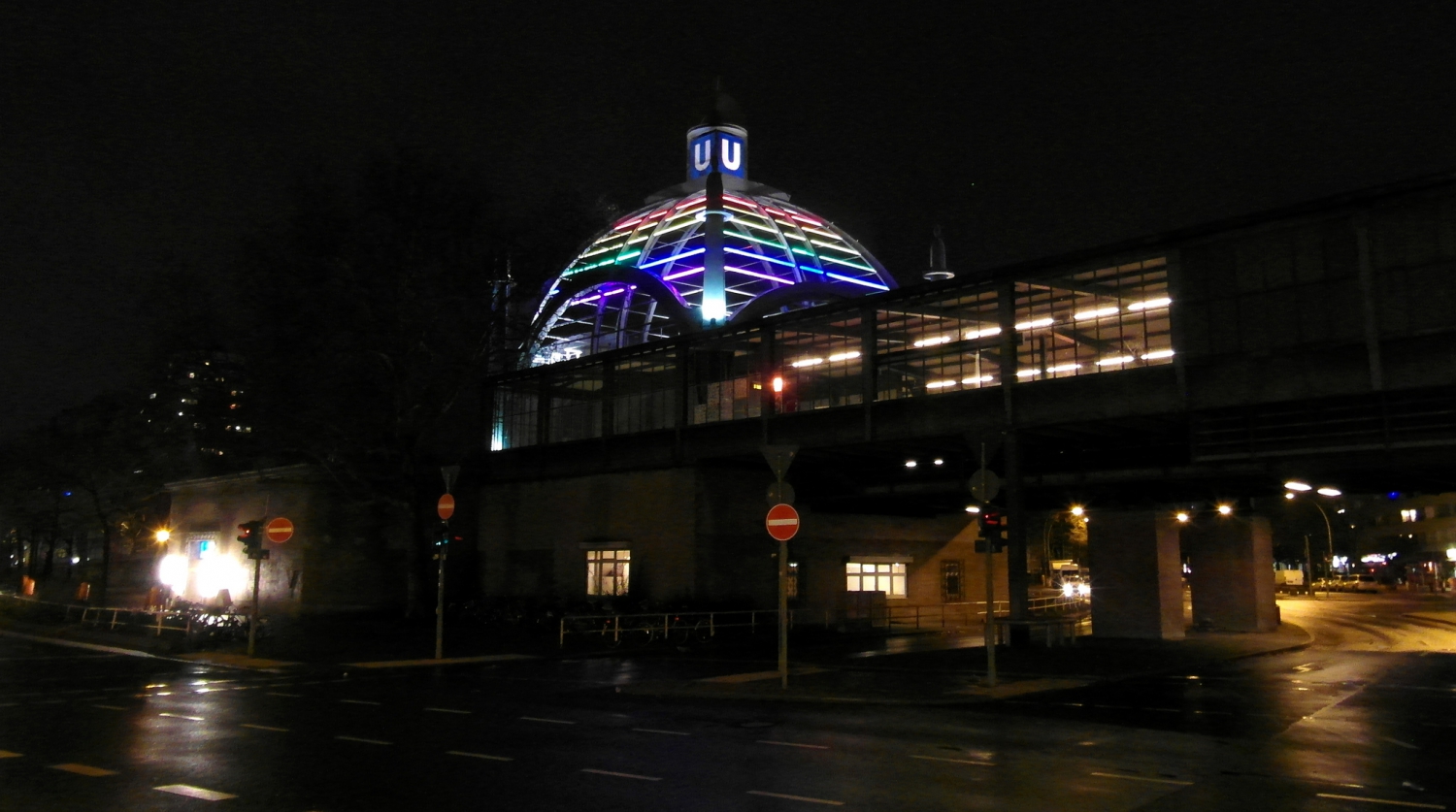 IMAGE: Ingolf
Notable sights
Rathaus Schöneberg

 (Schöneberg town Hall)

Rathaus Schöneberg (Schöneberg town hall), the site of the U.S. president John F Kennedy's famous "Ich bin ein Berliner" speech, was built in 1914.  After the Second World War, it served as the administrative seat of West Berlin until after Germany's reunification when they returned to the Rotes Rathaus (Red town hall) in Berlin Mitte.  The town hall houses the permanent exhibition "Wir waren Nachbarn" (We were neighbours), which includes 145 biographical albums of Jewish people who lived in Schöneberg's Bayerische Viertel (Bavarian quarter) and gives an insight into life in Berlin before 1933 as well as the gradual steps of deprivation of rights, expulsion, deportation and murder of Berlin Jews under the Nazi regime.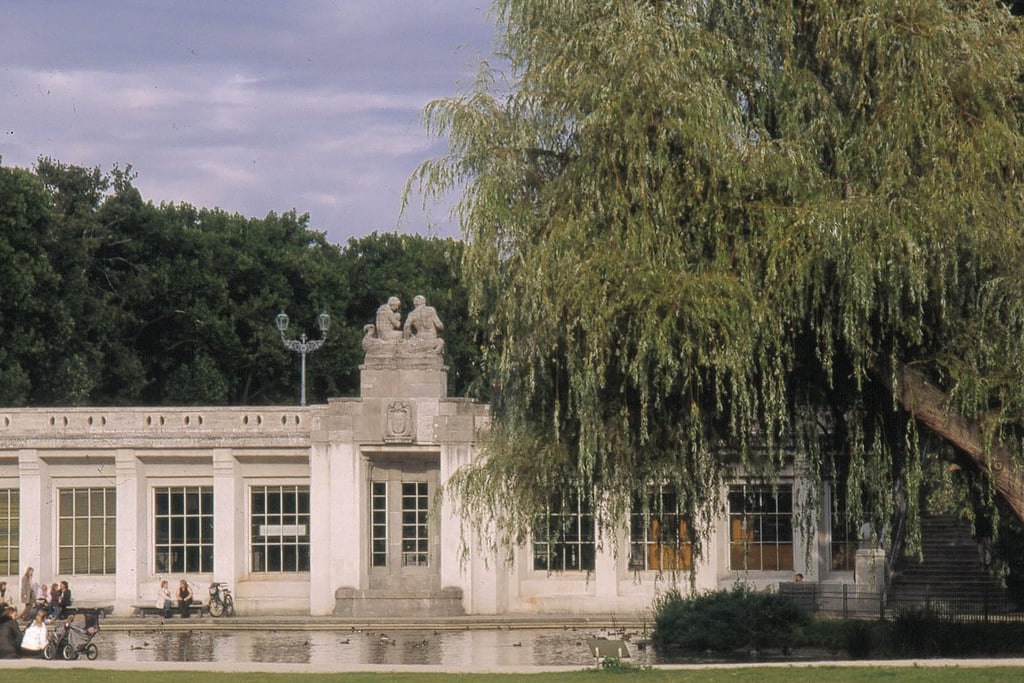 IMAGE: Michael Fielitz
is an impressive department store located on Wittenbergplatz. It is continental Europe's largest department store, beaten to the number one spot by Harrods of London.  Its 8 floors are stocked with some of the finest brands available and the 6th and 7th floors, dedicated entirely to food, are a definitely worth a visit if you are gastronomically inclined.  The 6th floor, entitled "Delicatessen", will delight the senses with counters serving all manner of delectable treats from beautiful fresh seafood, to charcuterie and cheeses, along with magnificent breads, pastries and cakes to die for!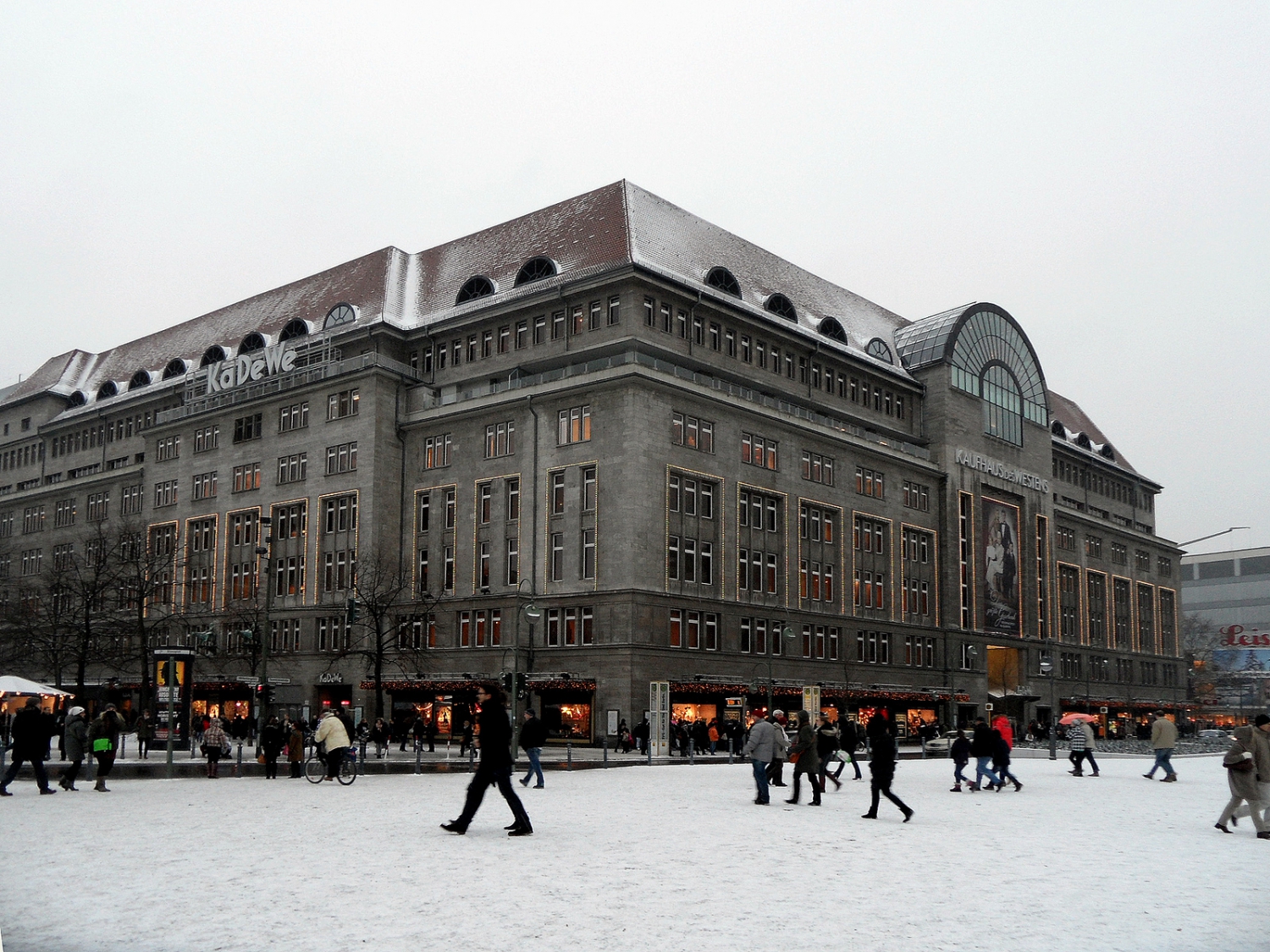 IMAGE: onnola
Heinrich von Kleinst Park
Originally designated as a nursery in 1656 it later served as the city's Botanical garden until it was relocated to its current location in Dahlem in 1910.  The park now houses 2 colonades which were moved from Alexanderplatz as well as the Kammergericht court which was built in 1913 and was where the show trials were held following the failed July 20th plot to kill Adolf Hitler.  
Also bordering the park is the Hochbunker Pallasstraße (air raid shelter), a 5 story above ground concrete bunker constructed from 1943 to 1945 with forced labour.  After the war, the U.S. Army attempted to demolish it but no serious damage was done.  It was decided that the level of explosive required would be too risky to surrounding buildings.  In 1977 an apartment building was built around the shelter, and from 1986 to 1989 the shelter was refurbished in case the cold war heated up.  With a capacity of 4809, it is one of the largest shelters in Berlin.

HEADER IMAGE: Ingolf