Prenzlauer Berg
The former East Berlin suburb of Prenzlauer Berg is home to some of Berlin's best cafes, bars, restaurants and clubs.  A lot of the action occurs around the U-Bahn station Eberswalderstraße.  From there it is only a short stroll to the restaurants, bars and cafes of Kollwitzplatz, Helmholzplatz, or Kastanienalle, or to the various establishments housed in the Kulturbrauerie.  Prenzlauer Berg has many parks and playgrounds, the most well known perhaps, being Mauerpark, which every Sunday plays host to an amazing flea market.  There is a great food market on Kollwitzplatz where you can get some great local produce including cheese, honey, fish and meats as well as seasonal fruit and vegetables.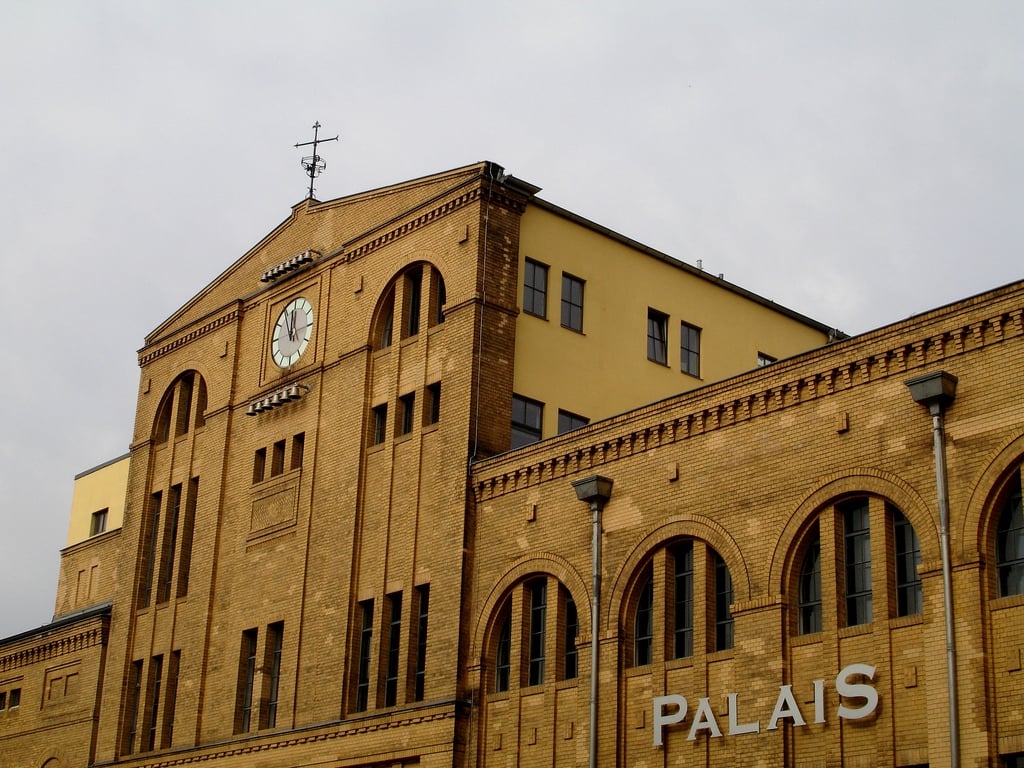 IMAGE: Rosmarie Voegtli
If you are travelling with children, Prenzlauer Berg is the place for you.  There are some truly amazing public playgrounds with huge wooden forts or ships to be climbed on and explored.  They are so much fun that you will wish you were a kid again just so you could play on them too!  The area is home to many child-friendly cafes (Known as Stillcafes, Kindercafes or Mama-Kindcafes) that have books and toys to keep your kids occupied while you enjoy your coffee along with staff and guests who don't mind when your little one forgets to use their inside voice.  Prenzlauer Berg also has many great shops for children with everything from second-hand to eco-friendly boutiques filled with beautiful wooden toys and organic cotton jumpsuits.
Some of the highlights in Prenzlauer Berg are Prater, Berlin's oldest beer garden, Konnopke's Imbiss, a take-out stand which was the first in East Berlin to serve Curry-Wurst, and Mauerpark, where on Sundays, along with a giant flea market, you can take part in the spectacle that is Bear Pit open-air Karaoke.  The Judischefriedhof (Jewish Cemetery) is also worth a visit, as is the Kulturbrauerei,  a 19th-century brewery that has since been repurposed as a cultural space, with bars, clubs, a snooker hall, cinema, as well as various other businesses and community groups.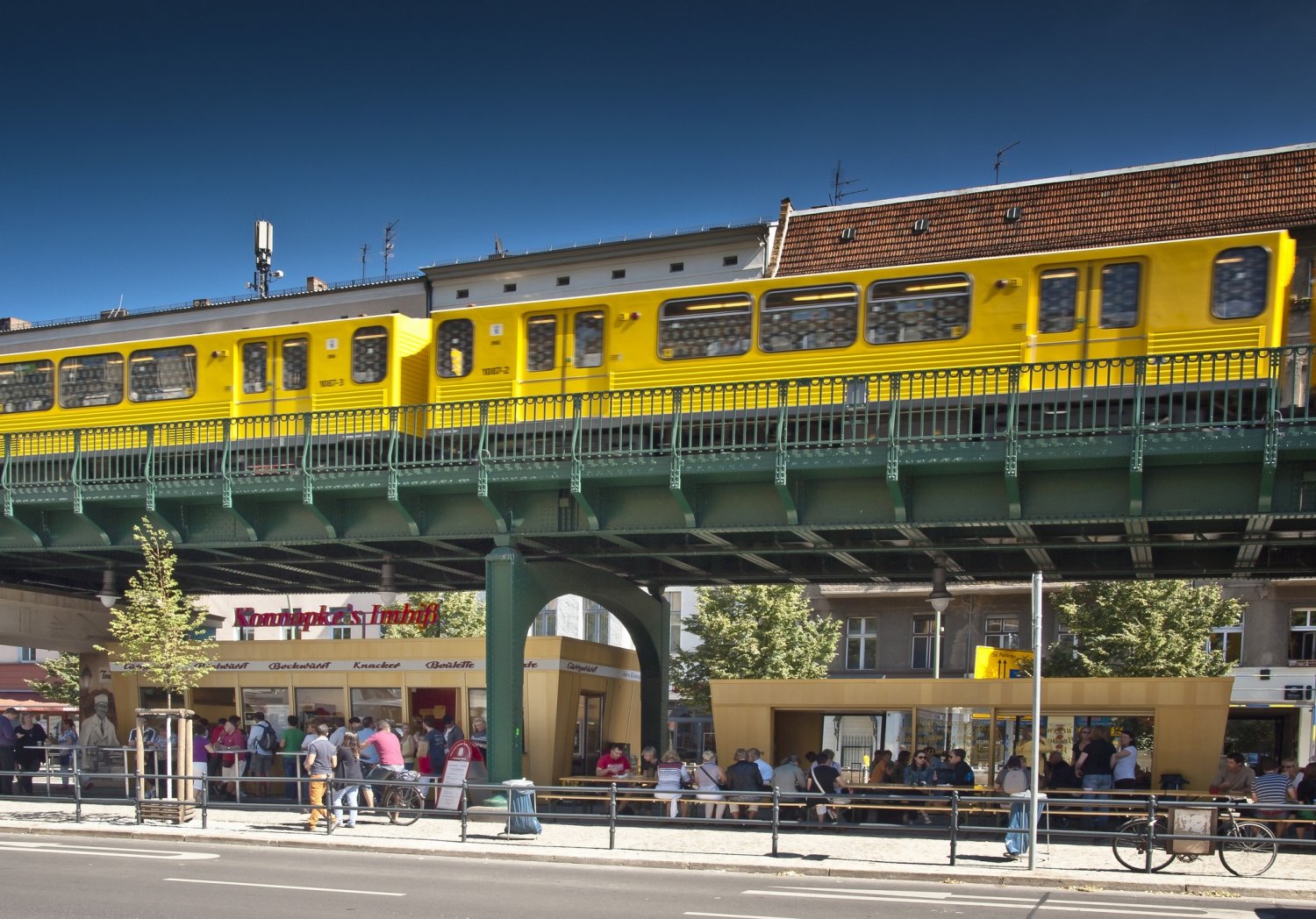 IMAGE: Bjoern Schwarz
Prenzlauer Berg, or Prenzlberg as it is known by the locals, has come along way since its establishment as tenement housing for local factory workers; in 1927 only half of all households had electricity! Under the DDR the area was mostly neglected, and it wasn't until the 1970s that the last of the ruins from the Second World War were cleaned up.   Since Germany's reunification, Prenzlauer Berg has largely been gentrified, much to the concern of the former residents who can no longer afford the increased rent.  If you keep your eyes open you may see "Schwaben raus" (Swabians out) written on buildings.  Swabia is a region in that south of Germany but the meaning of the word has now broadened to refer in general to the wealthy southern Germans who have been deemed responsible for the gentrification of Prenzlauerberg, particularly around the area of Kollwitzplatz.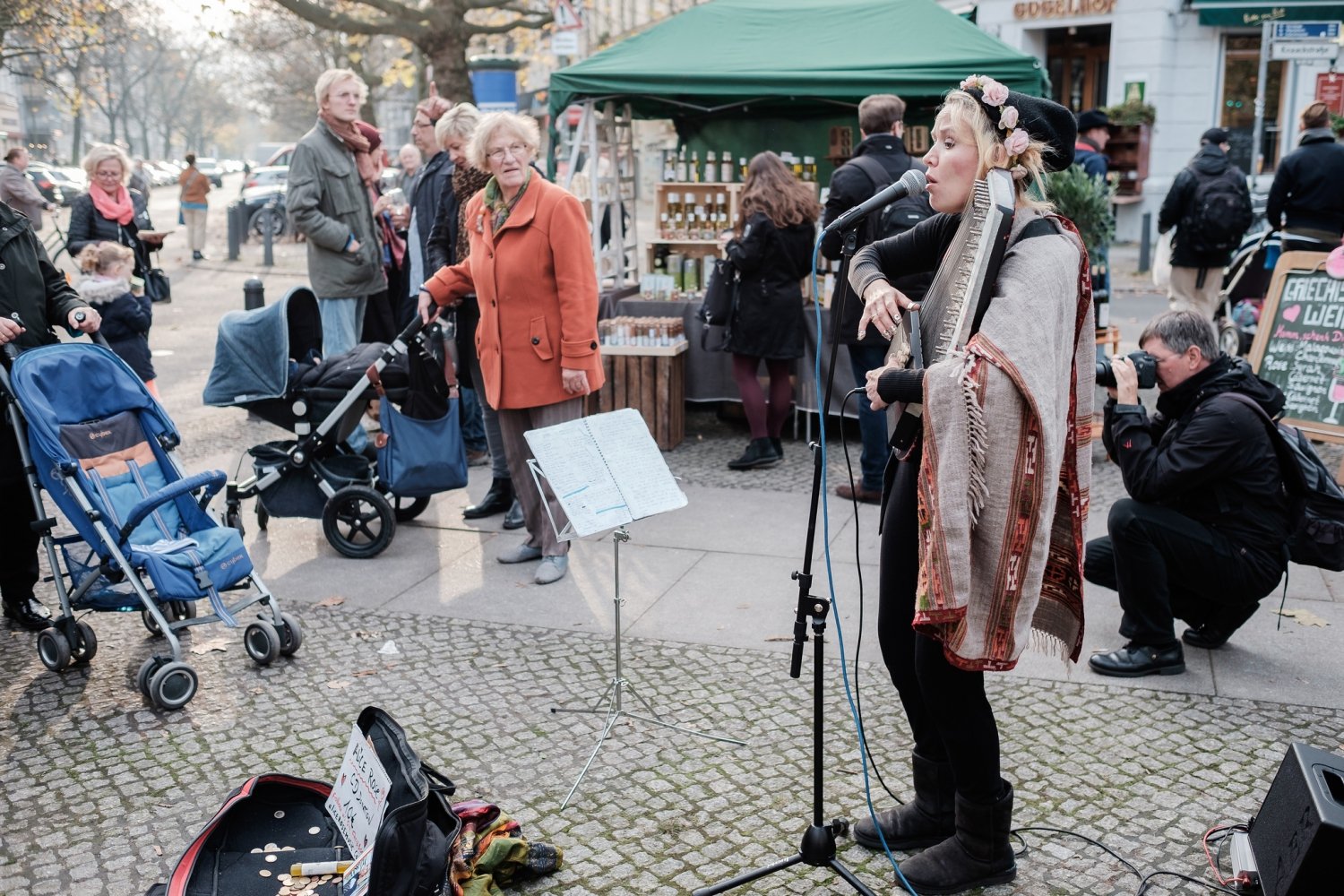 IMAGE: abbilder
80% of all buildings in Prenzlauer Berg were built prior to 1945, with over 300 buildings protected as historical monuments.  This makes Prenzlauer Berg one of the nicest areas for a leisurely stroll along its leafy tree-lined streets.  If you get peckish or your caffeine levels are depleted there is always a café or bakery around the corner where you can recharge.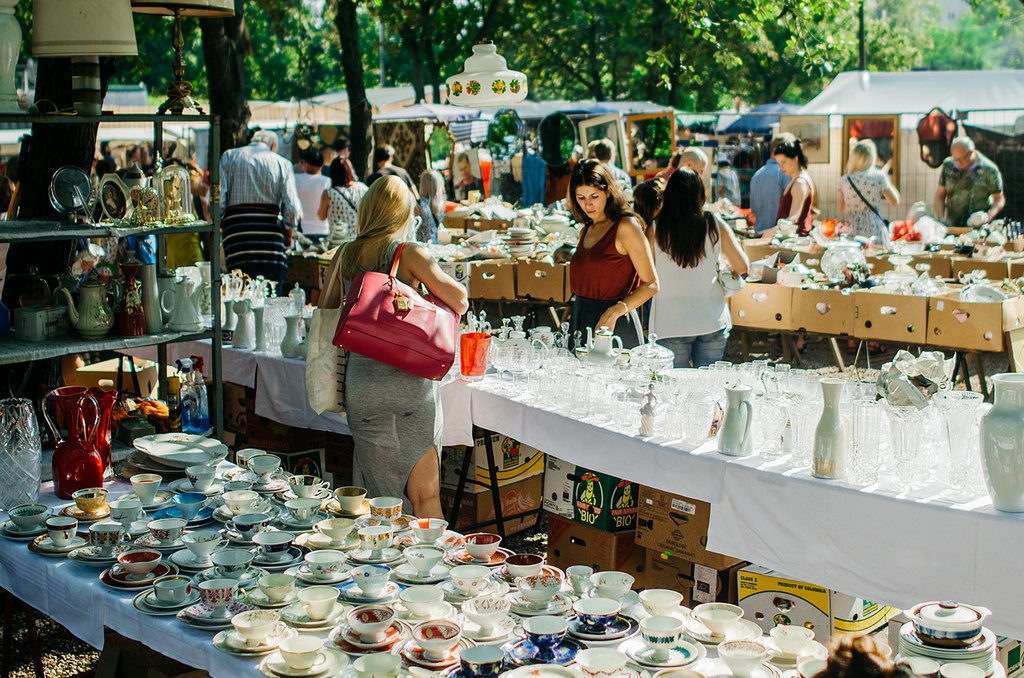 IMAGE: Stas Rozhkov
HAEDER IMAGE: Oh-Berlin.com