Visa Information
The following information to be used as a guide only and is subject to change at any time – Please consult the website of the
German Foreign Office
or contact the German consulate in your country for up to date information.  
Visa requirements for entry into the Federal Republic of Germany
Holders of an EU passport do not require a visa to enter Germany.
Citizens of the following countries not intending to work or study may enter Germany for a period of up to three months every six months without a visa:
Albania, Andorra, Antigua and Barbuda, Argentina, Australia, Bahamas, Barbados, Bosnia and Herzegovina, Brazil, Brunei Darussalam, Canada, Chile, Costa Rica, Cyprus, El Salvador, Guatamala, Honduras, Iceland, Israel, Japan, South Korea, Lichtenstein, Macao, Macedonia, Malaysia, Mauritius, Mexico, Monaco, Montenegro, New Zealand, Panama, San Marino, Serbia, Singapore, Switzerland, Taiwan, USA, Uruguay, Vatican City, Venezuela.  
For all other citizens, as well as those seeking to work, study, or remain longer than three months, an entrance visa is required prior to arrival.
Citizens of Australia, Canada, Israel, Japan, New Zealand, the Republic of Korea and the United States of America, may obtain the necessary residence permits AFTER entering Germany.  All other citizens must apply before departure to the German mission in their country of residence.
As a rule, visa applications must be submitted in person and an appointment may be required.  A comprehensive list of German Missions around the world can be found at the website of the
German Federal Foreign Office
.  Here you will find full contact details including the website of the German mission in your country.  On the relevant website for your country, you will find all the necessary forms as well as up to date requirements for the successful processing of your application.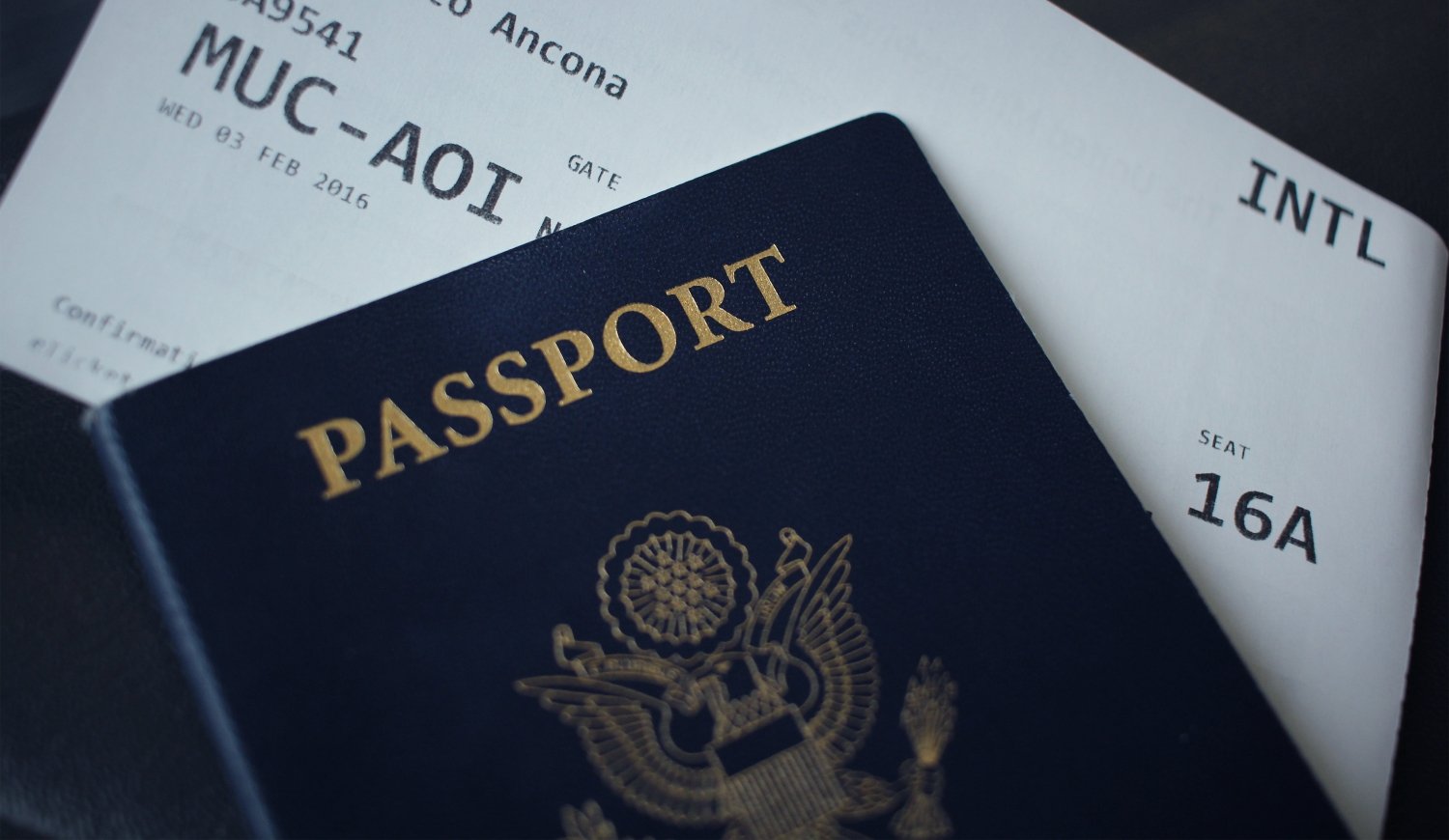 IMAGE: Photo by Nicole Harrington on Unsplash  
Timetable
Generally, short stay visas can be issued in under a week, with longer stay or work visas taking up to three months.  It is therefore important that you apply as early as possible to avoid complications.
To avoid a hold up in the approval process, it is important to make sure that your application is filled out correctly and clearly and all necessary accompanying documents are provided.  
 
Required Documents
Depending on the type of residence permit you are applying for, the following documents may be required (In most cases you will need to take the original plus two copies)
Fully completed application form in either German or the official language of the country where your mission is based.
Two Biometric photographs
Valid National Passport.
Current bank statements of the previous three months.
Confirmation letter from your health insurance stating coverage for emergency medical, hospitalisation and repatriation with a minimum 30,000 Euros.
Reference letter from your employer.
Proof of travel. (hotel reservation/airline reservation) 
Driver's license and/or utility bill in your name as proof of residence in the consular district where you are applying.
Letter of acceptance of a German university/language school/college (For study Visa)
Evidence that you have sufficient funds to support yourself while living in Germany.
Employment contract or letter of intent from your future employer in Germany. (For Work permits)
Visa Fees

HEADER IMAGE: Photo by Blake Guidry on Unsplash