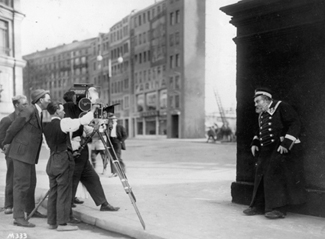 Ufa – The History of a Brand
An audio visual exhibition
Fri Nov 24th 2017 to Tue Apr 24th 2018
---
Berlin
Berlin
https://www.myguideberlin.com/events/ufa-the-history-of-a-brand
VISIT WEBSITE
Event Details
For Ufa's one-hundredth anniversary, the Deutsche Kinemathek – Museum für Film und Fernsehen presents the eventful story of the company and brand in seven chapters. Founded during World War I as a propaganda arm, the concern has by now evolved into a "content producer" for various audio-visual platforms.

Hence, the story of Ufa also tells the story of audio-visual media. One constant thread running through the brand's story has always been the stars, whom the company frequently claims as "its own." Popular entertainment productions are targeted at the international market, which has proven indispensable in refinancing prestigious productions. Now called "high-end drama" in view of the global market, big-budget productions are only possible on the basis of that mixed calculation.

Content from (mostly German) history has played a major role—then as now.
Despite the corporate story's multiple breaks and ruptures, the brand "Ufa" has been in existence for one hundred years. The catchy moniker has stuck over the decades—due in no small part to its charm having made the brand an early and enduring asset.