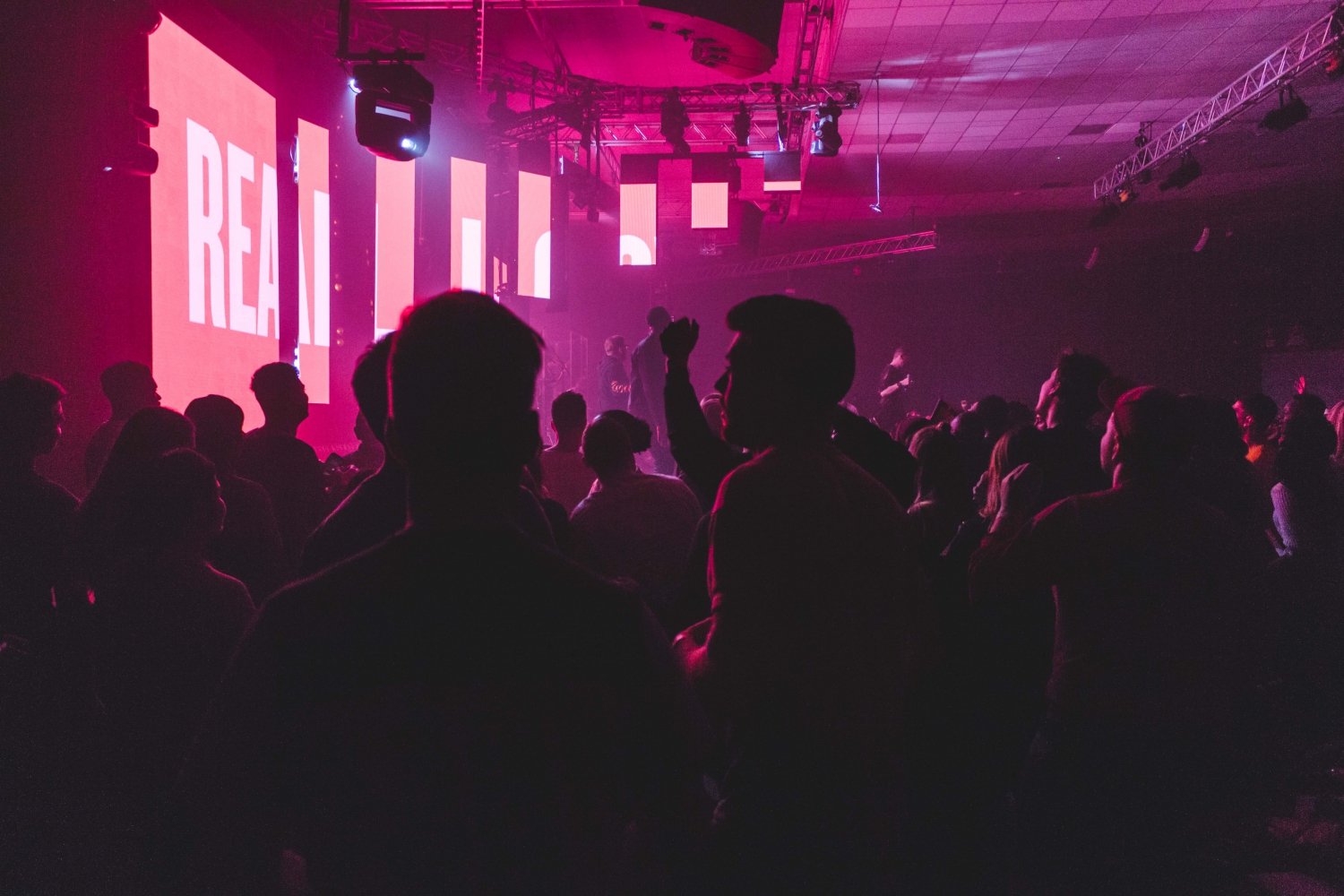 Best Berlin clubs for New Years Eve parties 2018
Lifestyle Parties Seasonal Celebrations
The best tips on the hottest CLUB parties in town for NYE 2018.
Berlin loves to party. No more so when the clock strikes 12 and the calendar ticks over for another year. Berlin goes off on New Year Eve, and the amount of music in the air is carried on the wind. If you need to narrow it down to decide which party...or parties, to go to, check out our list of the best clubs in the city that are hosting a NYE bash in Berlin.
First up, one of our all-time fav's....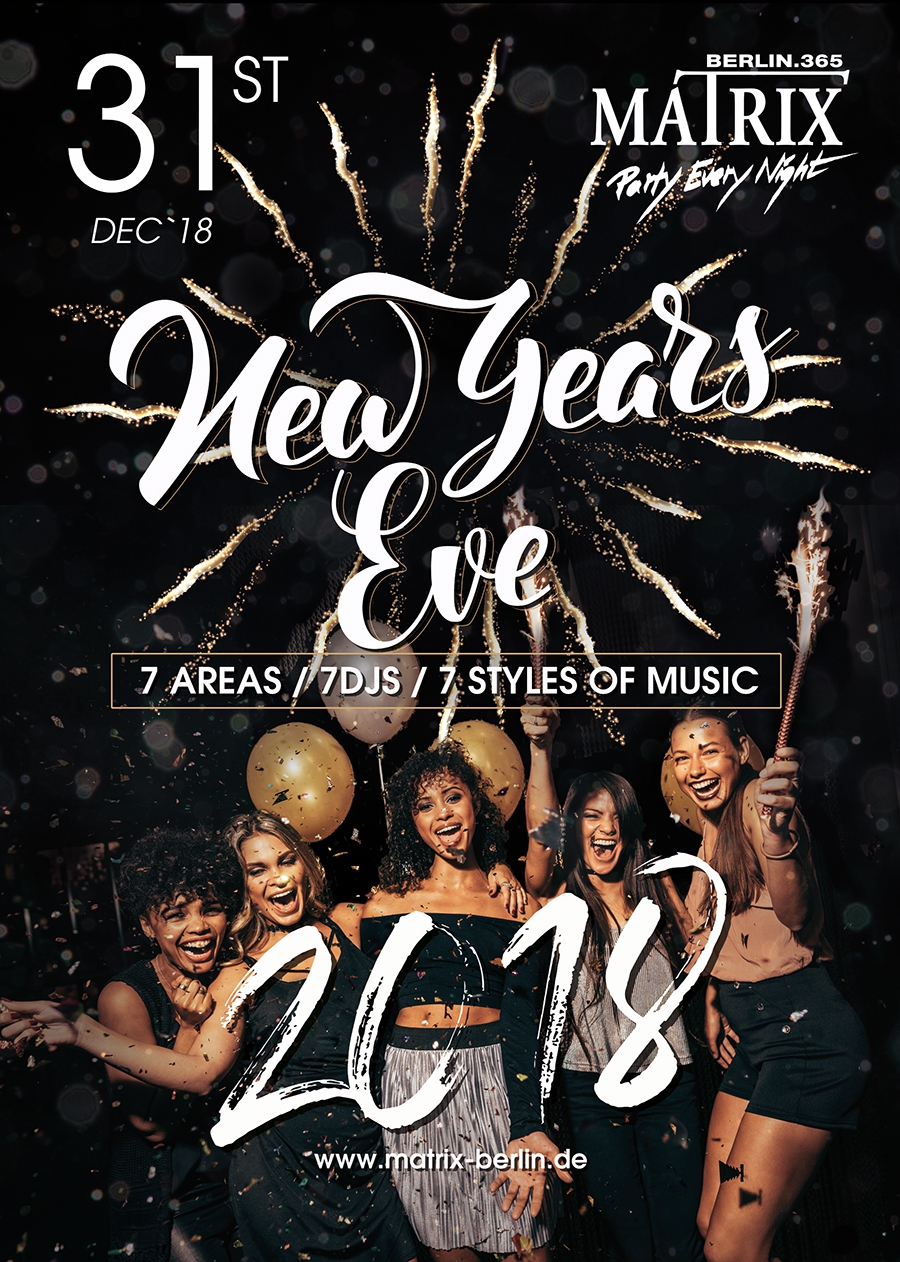 MATRIX
The Matrix is always a great place to party in Berlin, and NYE is no exception. Here you will find 7 dancefloors playing the best club music to keep you dancing all night long. Be dazzled by their great sound and light system, breathtaking go-go shows, party favours, snacks and sweets, balloon drop, a glass of bubbly to toast the new year, and a big open-air section with a smoking area.
Pre-sale tickets start at only €27 and entry is from 10 pm. If are feeling spontaneous on the night, you buy tickets at the door at €32. If you don't want to line up on this night of nights, we would recommend buying your ticket in advance:
Ticket shop
DJ's include: SIZE, MC CARAMEL, Deejay DK of RocFam, ZISSA, BIONIC, HENSEN & LITO BOLTON
Tip: There's also a hangover breakfast included in your ticket to help you see in new years day, which starts at 4.30am.
Matrix Club Berlin
Warschauer Platz 18, 10245 Berlin
Check out this party on our
events page
Image courtesy of
The Matrix Club Berlin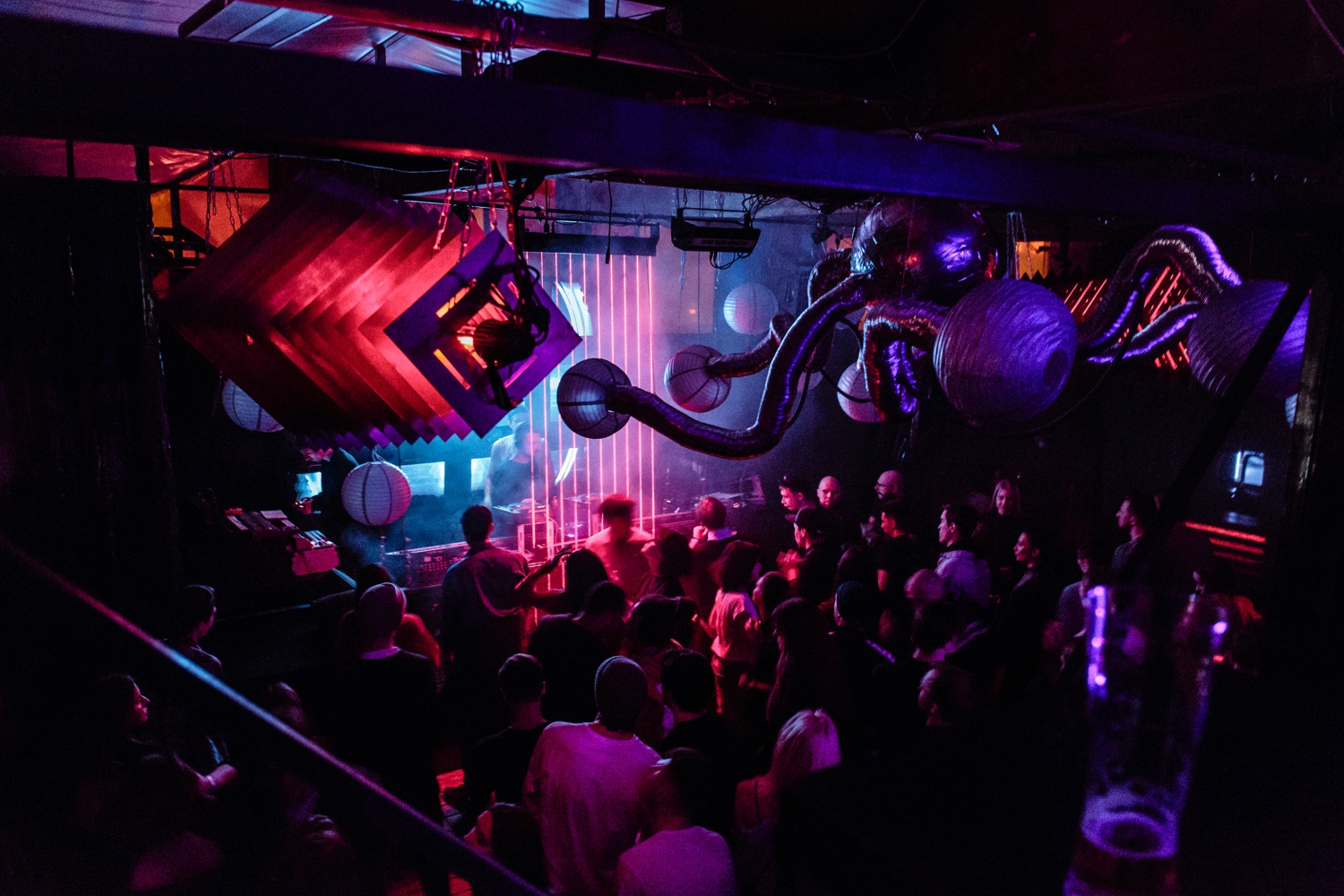 KULTURBRAUEREI
The Kulturbrauerei in Prenzlauer Berg is known for some pretty cool things: The Lucia Christmas Market; the on-site movie cinema; artist spaces; independent theatre; as well as all the shops, restaurants and businesses located there. However, this huge courtyard of an old brewery, comprised of 20 connected buildings built in 1878, is most well known for its legendary New Years Eve party.
This is set to be one explosive party night this year. Three entrances to the courtyard, thirteen different dance floors held in different clubs and over 30 DJ's. Clubs like Frannz Club, Machinenhaus, Ramba Zamba, Moon Club and Pool & Cigars all open their doors, or there is a live performance by the cover band 'Right Now' in the Kesselhaus, plus local favourites Club 23 and the SODA Club.
The celebration at the Kulturbrauerei gives you lost of choice, many music styles in lots of locations indoor and then the outdoor courtyard for the countdown and fireworks. But the best bit is how affordable it is. Tickets are only €29 EACH! You can
buy online
or at any theatre ticket sales office in Germany.
One ticket for 13 floors over 9 locations in one large complex and everything else within the old brewery's doors sounds like a good deal to us!
Extra Tip: Doors open at 8 pm. Beforehand, grab a bite to eat locally in
Prenzlauer Berg
so you are not too far away from the action.
New Year's Eve Kulturbrauerei
Sredzkistrasse 1 or Knaackstrasse 97
Check out this party on our events page
ABOVE IMAGE: Photo by Alexander Popov on Unsplash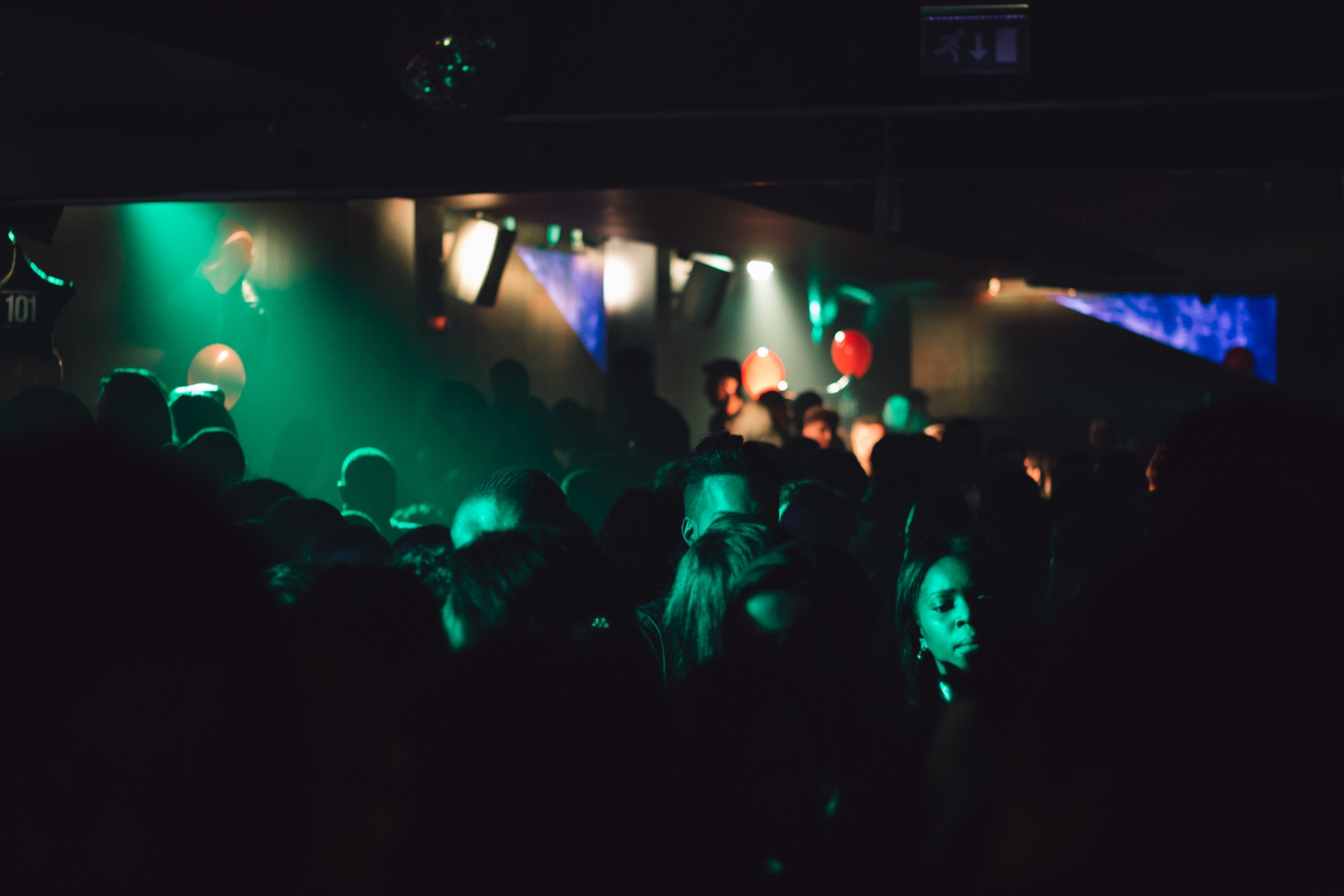 SILVESTER CLUB BERLIN
Known around town as the best NYE bash in Berlin, the Silvester Club Berlin is 3 dance floors of music to dance the night away. Other perks include cosy lounges to chill and drink champagne, and open bar, table tennis and fussball tables and donuts! That's right, original Berliner Pfannkuchen!. If you get a premium ticket the buffet will be open to you too.
Located right on the historical Karl-Marx-Allee, this club does New Year's Eve rather well. Music includes charts, house, R'n'B, all-time favourites, Ibiza house. Just pick your dance floor, then feel free to hop around the building depending on what you want to dance to.
Extra Tip: €29 early bird tickets are now sold out, so get in quick!
Tickets range from €49 - €79,
check out your options here
. Doors open from 9 pm.
Silvester Club Berlin
Karl-Marx-Allee 93
10243 Berlin
ABOVE IMAGE: Photo by Alex Holyoake on Unsplash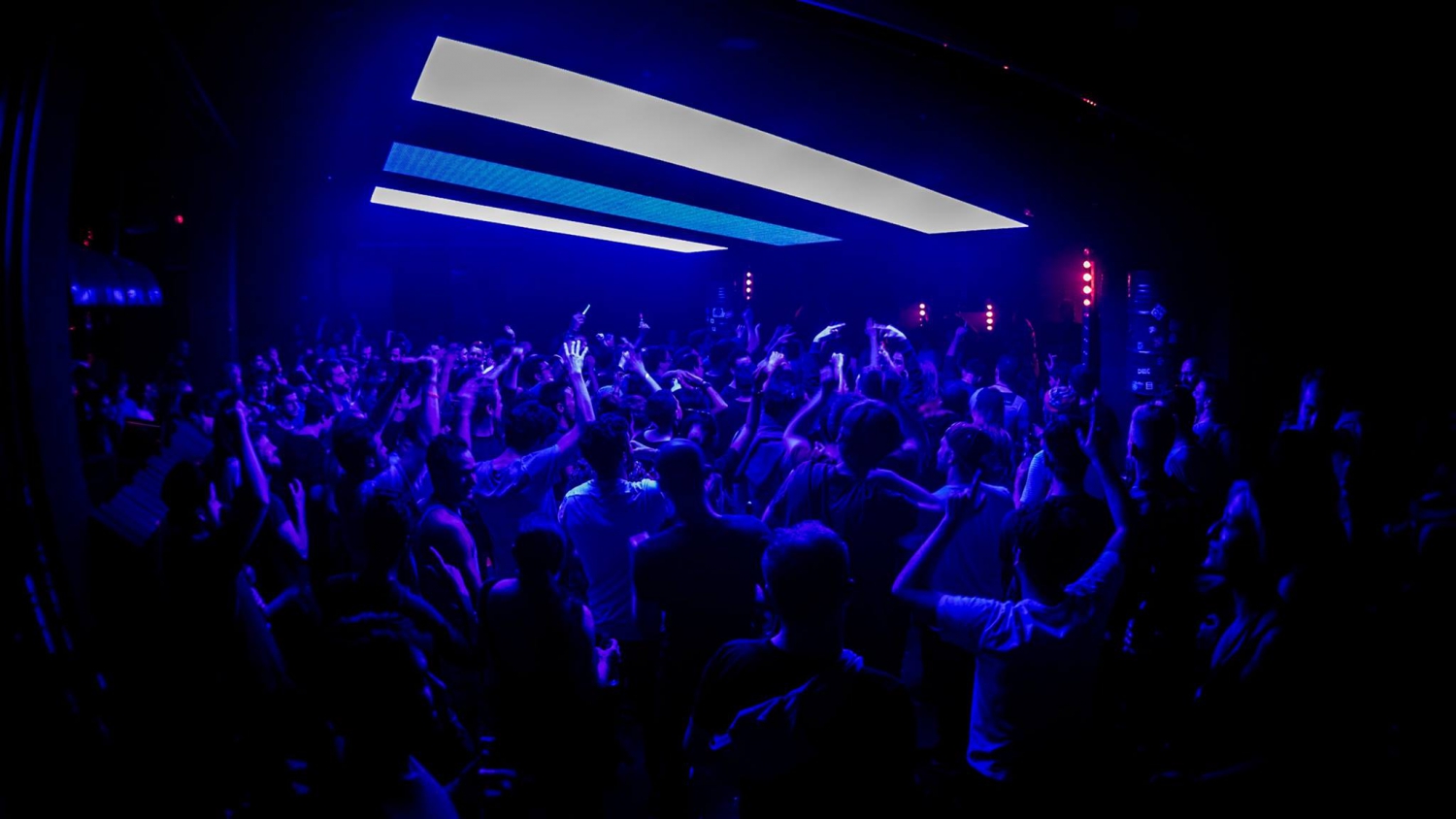 RITTER BUTZKE
This Berlin club has had quite the underground reputation and at one time was open only to an elite group of party goers. These days, everyone is welcome, as long as you love Techno. For New Year's Eve in Ritter Butzke this New Year comes with an extra dose of passion for electronic music: 'HippieNewYear' is just around the corner and the anticipation is HUGE!
The best thing about this party is its open from 11 pm on the 31st December, until 3 pm on January 2nd! Yep, you get two days to celebrate. 3 floors of Deep House and Techno from some of the best DJ's like Booka Shade, Marek Hemmann, Dominik Eulberg, Format: B, Monkey Safari, Re.You, KID SIMIUS, NICONÉ, Animal Trainer, dapayk solo, Rey & Kjavik, Aparde, David Keno, Prismode & SOLVANE and many, MANY more.
Tickets range from €22 - 35
Ticket link here
.
TIP: Ritte Butzke also have a record label! Check them out
here
.
Ritter Butzke
Ritterstrasse 26,
10969 Berlin
ABOVE IMAGE:
Ritter Butzke FB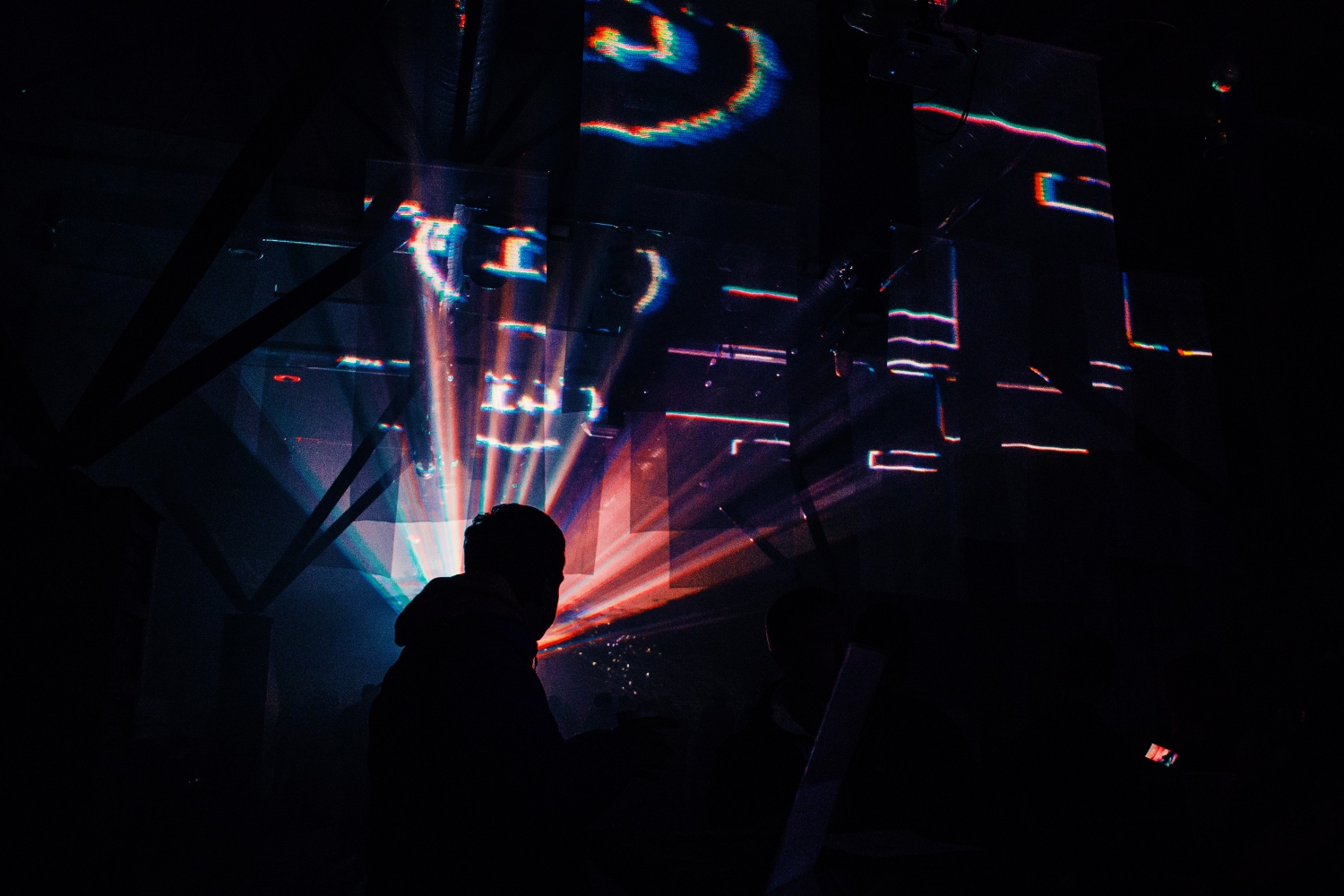 8 IN ONE CLUB TICKET
Some would call this Berlin party "the deal of the year"! If you are up for some adventure on your NYE 2018 celebrations, you'll need to get on the bus and buy an 8 in 1 ticket. This deal gives you a night of all nights where you are brought by shuttle bus to 8 different clubs and bars in Berlin, no entry fee and there are a section of beverages included. Think of it as a hop on and off bus Berlin tour……..but with a NYE party! Shuttle buses go every half an hour from 5 different designated stations. There's even a boat ride at 1.40am so you can chill for 45 minutes to take in the view and watch from the water how Berlin parties through the streets.
Where you'll go:
Alte Münze Berlin, Kino International, Haus Ungarn, Homebase, Spreepalais Alexanderplatz, Schleusenufer NYE Festival, Silvester Club, Kosmos Berlin.
This is the perfect party for those who have the energy and drive to conquer Berlin in one night! Perfect for small groups who want a party adventure together. Tickets start at €89 up to €149 for a VIP all-inclusive ticket. Check out the deals and
buy online here
.
Tip: This means you'll hit 26 dance floors in 8 different locations! Choose your own adventure. The first shuttle leaves at 10 pm, last at 5 am, and run every 30 minutes.
ABOVE IMAGE: Photo by Alexander Popov on Unsplash
HEADER IMAGE: Photo by James Owen on Unsplash
Written by:
Charmaine Kedmenec
PUBLISHED: Dec 10th 2018