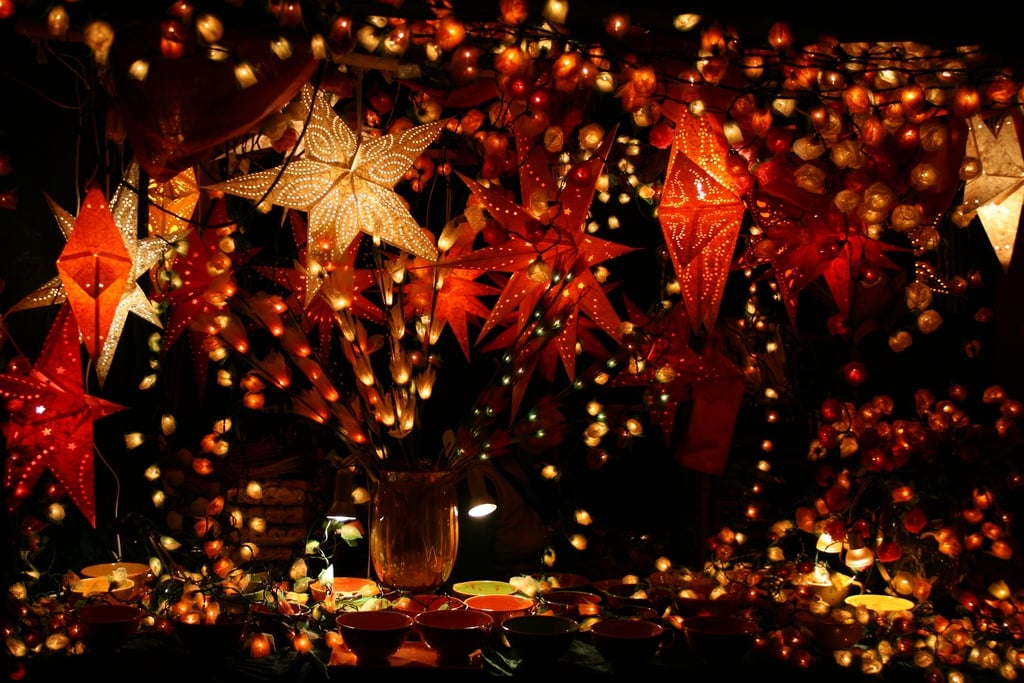 Christmas Markets in Berlin 2018
Arts & Culture Family Fun Food & Drink Seasonal Celebrations
THE list of which one is when, and where.
Looking for a complete list of the Christmas Markets in Berlin? We've scoured the net locating each market and updating our December events list to bring you the most comprehensive list of Weinachtsmarkt in Berlin, in English, and we're still updating as more information/new markets are advertised. Know of another? Let us know!
Are you ready?
Naturally, there's a top 5 or top 10 Christmas markets list on most websites and we have our own
Top 5 favourites Christmas markets
this year, of course, but we are breaking this article down into the
month
,
advent weekends
, and
one-offs
, just so you can browse it all a bit easier.
All well as the usual suspects of the large commercial market, you'll also be able to visit a local Kiez (suburb) market where community come together to celebrate and support the local craftspeople in the area, it's likely there's one where you live. Or, enjoy the various nationalities communities celebrating in Berlin, like the Latin American, Asian, or English markets.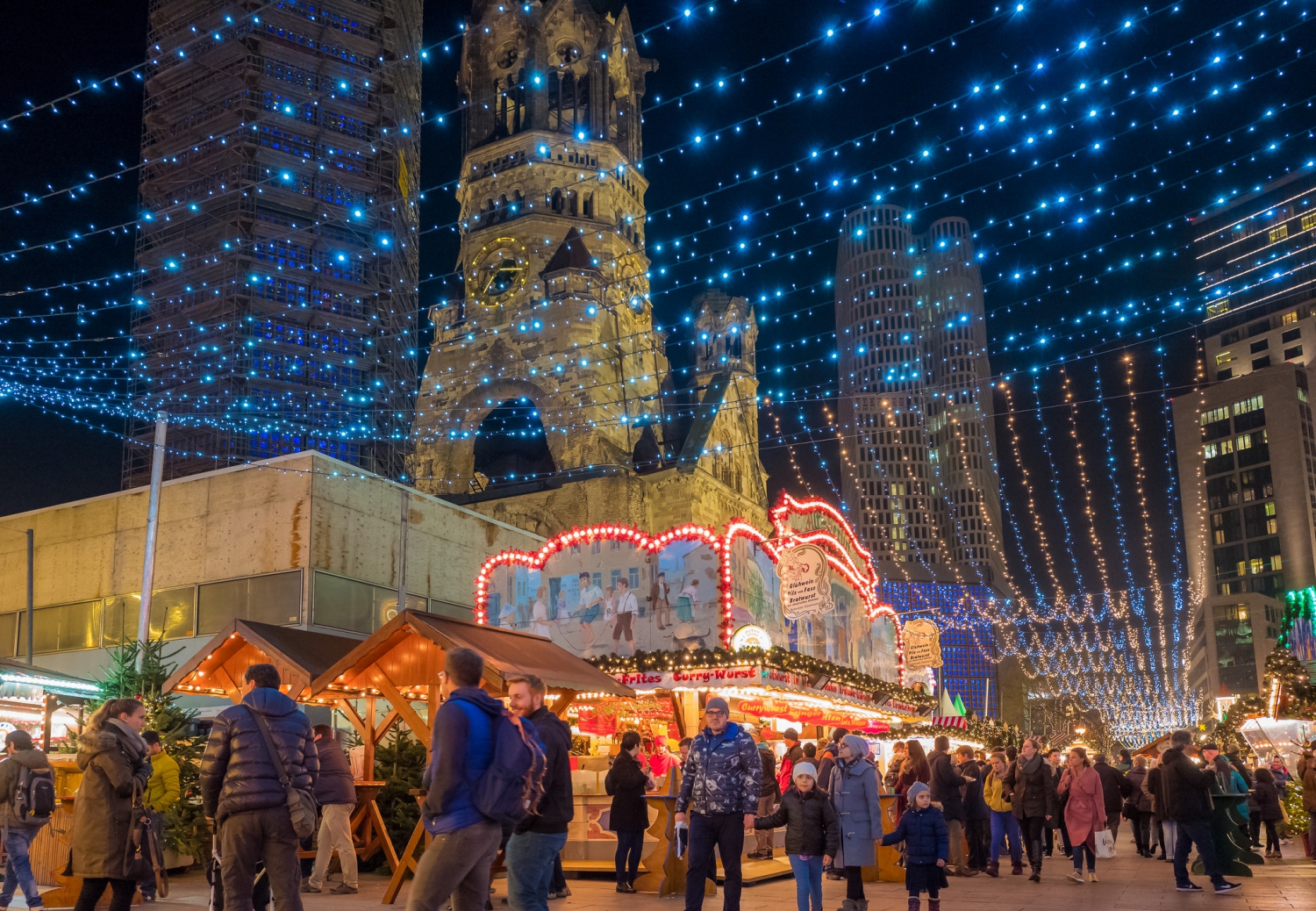 IMAGE - Kaiser Wilhelm Memorial Christmas Markets -
Sergey Galyonkin
Ok? Here we go
The Big Kohunas of Christmas Markets in Berlin are the large inner city markets. Often just a stone's throw away from each other, these markets are laden with huts housing goods for sale, a plethora of different foods and many versions of mulled wine or hot chocolates. Commercial as they may seem, they are also extremely accessible by Berlin's public transport system, which is also why they are popular. Good things there's a bunch of them though, then each one can cope with the number of people in Berlin at Christmas time.
Most of the big ones open in Mon 26th November, with a couple of exceptions listed first,
Long Running
Winter World at Potsdamer Platz
– Opens Friday 2nd November
Winterzauber in Alt Berlin
- Opens Friday 16th November
RAW Gelände
- Opens Friday 22nd November
Lucia at the Kulturbrauerei
Weinachts Zauber Gendarmenmarkt
Spandau
Alexanderplatz
Kaiser Wilhelm Memorial Church
Rotem Rathaus
(at Alexanderplatz)
Charlottenburg Palace
Friedrichstrasse
Sony Center
(at Potsdamer Platz)
Domane Dahlem
Continued.....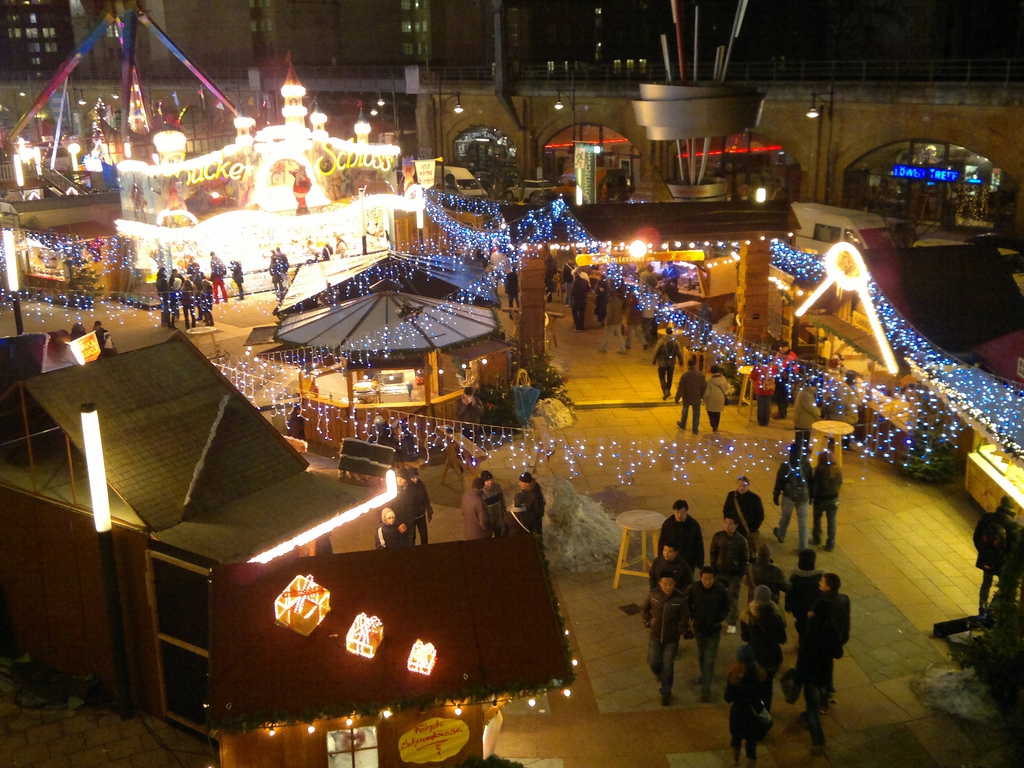 IMAGE - Alexanderplatz -
tsteenbergen
Weekender
Advent weekend markets are a popular Christmas market to attend. Some are on each weekend in December, some only one weekend. The charm here is that although every Christmas Market can fee a bit 'samey', these Kiez markets are particular to the neighbourhood hosting them, and they support their local community. Pick one every weekend to visit, or pick them all and do a tour!
Before Advent
Asian Christmas Market
Finnische Weihnachtsbasar
First advent
Danish Christmas Market
Bohmischer – Potsdam/Babelsberg
Latin Christmas streetfood festival
Japanese and Korean Christmas Market
7. Dog Christmas Markets
Alt Rixdorfer Christmas Market
Latin American Christmas Market
Jagdschloss Grunewald Christmas Market
Christmas Markets in front of the Brohan Museum
Holy Shit Shopping
Afro Lux Christmas Market
Naughty Xmas Market 2018
Third Advent
Kreuzberg Christmas Market
Glanz Im Plunder Winter Market
Fourth Advent
Christmas in Westend
Every Advent Weekend in December
Christmas Rodeo - Indoor Design Market
The Hand Made Christmas Market
Advent at the Artist Station Mexikoplatz
Advent market – Kollwitzplatz
Christmas Market at Spathsche Baumschule Tree Nursery
Friedrichshain Kiez Christmas Market
(8/9 and 15/16 only)
Merry Markthalle Neun
Vom Himmel Hoch - Der höchste Weihnachtsmarkt der Stadt
Heissa Holzmarkt25 - 2018
Veganer Weihnachtsmarkt Berlin
mit
der V-Partei³
( Sundays only)
X-MAS Graphic Market // Kreuzberg 2018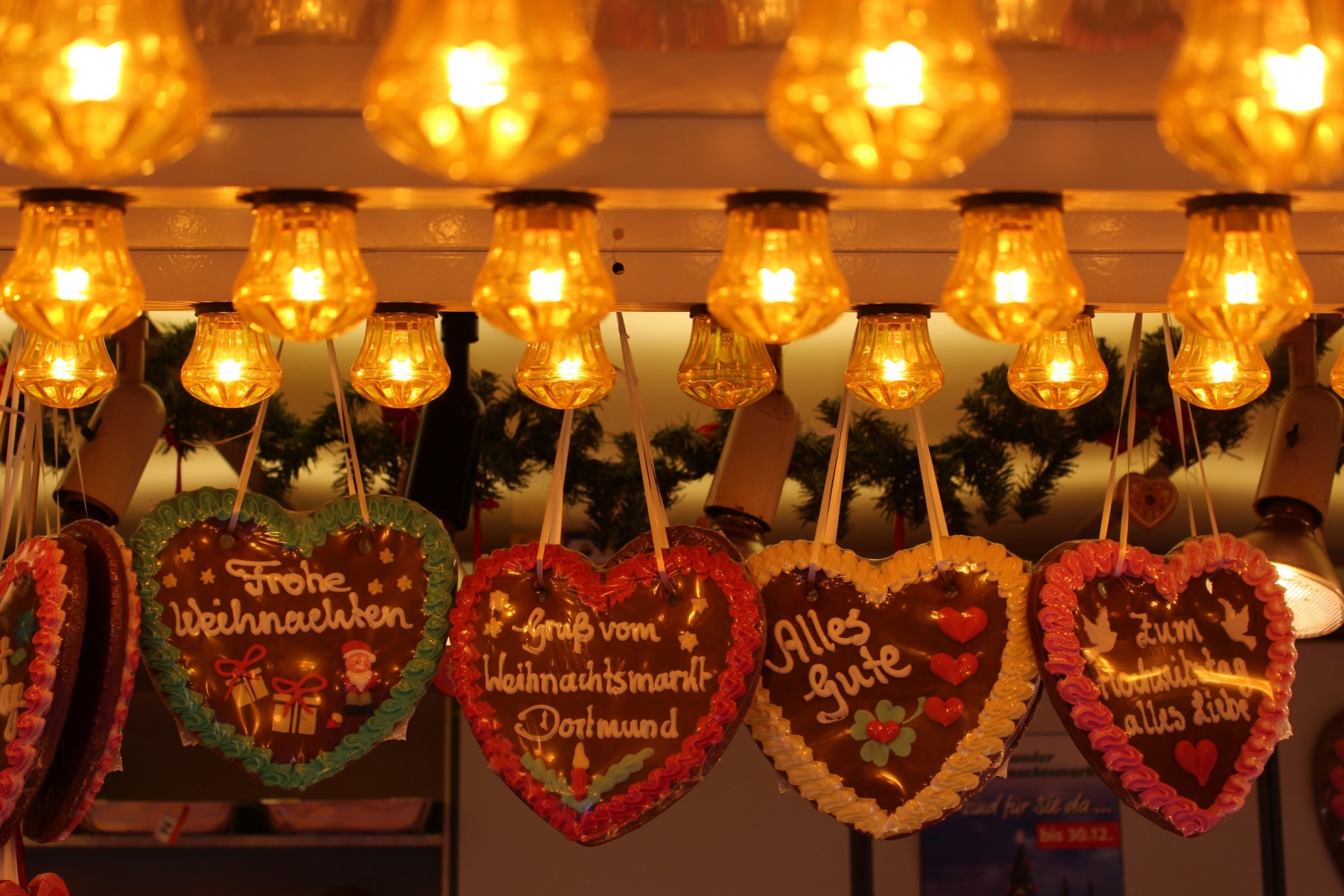 IMAGE -
frankieleon
One day only!
Whatever the reason these one-off festival Christmas markets are on, it is your duty to be quick. You snooze, you lose people. Enjoy the shopping and the fact you won't see this again ill this time next year.
Weinachtsmarkt im Refugio
Naschmarkt Markthalle Neun
Designer Christmas Market
Weddingmarkt wird weinachtsmarkt
A Very British Christmas
Irish Christmas Market
Enjoy the season folks and get amongst it all.
HEADER IMAGE
włodi
Written by:
Charmaine Kedmenec
PUBLISHED: Nov 30th 2018