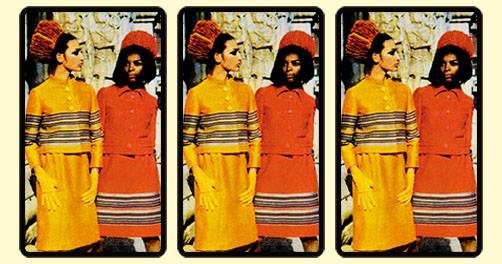 Soul Explosion at Privatclub MARCH
Sat Mar 2nd 2019 at 22:00 until 05:00
---
Berlin
,

Skalitzer Straße 85-86,

,

Berlin

,

Kreuzberg
https://www.myguideberlin.com/events/soul-explosion-at-privatclub-march
VISIT WEBSITE
Event Details
Every first Saturday of the month in a private club!

Dj King Dynamite will throw the hot, much-coveted original 45s (plates non-weapons) back onto the private club's turntables with Soul Explosion's mesmerizing and 100% danceable sound, and ensure more nights of dancing! We're glad!

Kickin 'Ass since 2000!

Soul Explosion was founded in 2000 by Frank (Dj Soulpusher) in Berlin. The party quickly became the biggest soul and funky soul party in the Club Pavilion and soon took place twice a month. In 2005 Frank moved to Guinea (Africa) and handed over the party to his old friend Mark. In the next few years, Mark (Dj King Dynamite) continued to develop the party and hosted it in Stuttgart Hamburg and at other irregular intervals in smaller German cities. The success was enormous, especially in Stuttgart. In 2010, the party moved to Berlin in the larger ballroom Kreuzberg and up to 1000 guests danced like the crazy to the rough, but fresh funky soul and Boogaloo sound of the years 1966 - 74. The Festsaal Kreuzberg succumbed 3 years later to a fire and the soul Explosion was forced to move on. Today the party takes place in changing locations. From 1st September 2018 every first Saturday of the month in a private club.

Dj King Dynamite began collecting vinyl records in 1998 and quickly specialized in funky soul, deep funk and boogaloo. The idea of Soul Explosion is to make the party as original as possible, a journey into the late '60s and early' 70s. King Dynamite only records original records, almost exclusively 45s (singles) of the years 1966 - 74 and EVERY single song has to be 100% and of course every disc has to put the dancefloor under fire.

'Funk' or funky soul developed in the middle of the sixties from jazz, R & B and soul and was played not only by the then scene greats like James Brown or Rufus Thomas. Rather, a very vital and virtuoso local scene developed in almost every American city with an Afro-American population. Few became nationally known and often the bands played in the jazz clubs of the cities or just on the street. So it can be explained that there are only a few recordings or releases of many bands and some could only publish 2-3 singles in small pressings. Born of a crossroads of soul / funk and traditional Caribbean music, Boogaloo was played by the growing number of Latin American immigrants, mainly in New York.

Of course, we dig out again and again 'new' and of course the best and rarest records and present them at the Soul Explosion the grateful audience. Since 18 years, the Soul Explosion takes place in Berlin and thus forms a club phenomenon away from all short-lived trends! There is no dance floor here and no shirt dry!