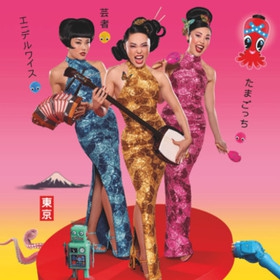 Sayonara! Tokyo
Wed Jul 12th 2017 to Sun Feb 11th 2018
---
Berlin
Berlin
https://www.myguideberlin.com/events/sayonara-tokyo
BOOK NOW
Event Details
The extravagant culture, art and music of the Land of the Rising Sun has always inspired artists of all genres. Against this backdrop, the director, theatre maker and stage designer Stephan Prattes will produce a visually stunning variety show on the stage of the Wintergarten Berlin since 12 July 2017 onwards: SAYONARA TOKYO is a very special, an opulent, a Japanese feast for the eyes!

The Japan Variety Revue is novel mix of fabulous acrobatics, exciting entertainment, Japanese music, original vocals and modern dance from faraway Japan and a dream come true for our stylists Susanne Burkhardt and Brian Grosen as well as for our stage designers around Stephan Prattes. Innovative, crazy shapes, opulent detailed outfits and stylings and superb-exotic acrobatics – anything goes: there are no limits to imagination. Be it the free and unconventional interpretation of a past Japanese era or the detailed reflection of the Japanese present – hypermodern, multimedia and contrary to customary viewing habits. This moves the (Japanese) culture and the audience. Because "Japanese are different" – and unique! In particular, our Japanese artists insist on that. Anybody who has experienced the show, knows: "Different" is definitely understated.

The mix of costume and scenery, Japanese culture and lifestyle, curiosities and contrasts, music and acrobatics holds many surprises and turns SAYONARA TOKYO into an overwhelming and outstanding event which enthralls and fills the heart throughout the evening.