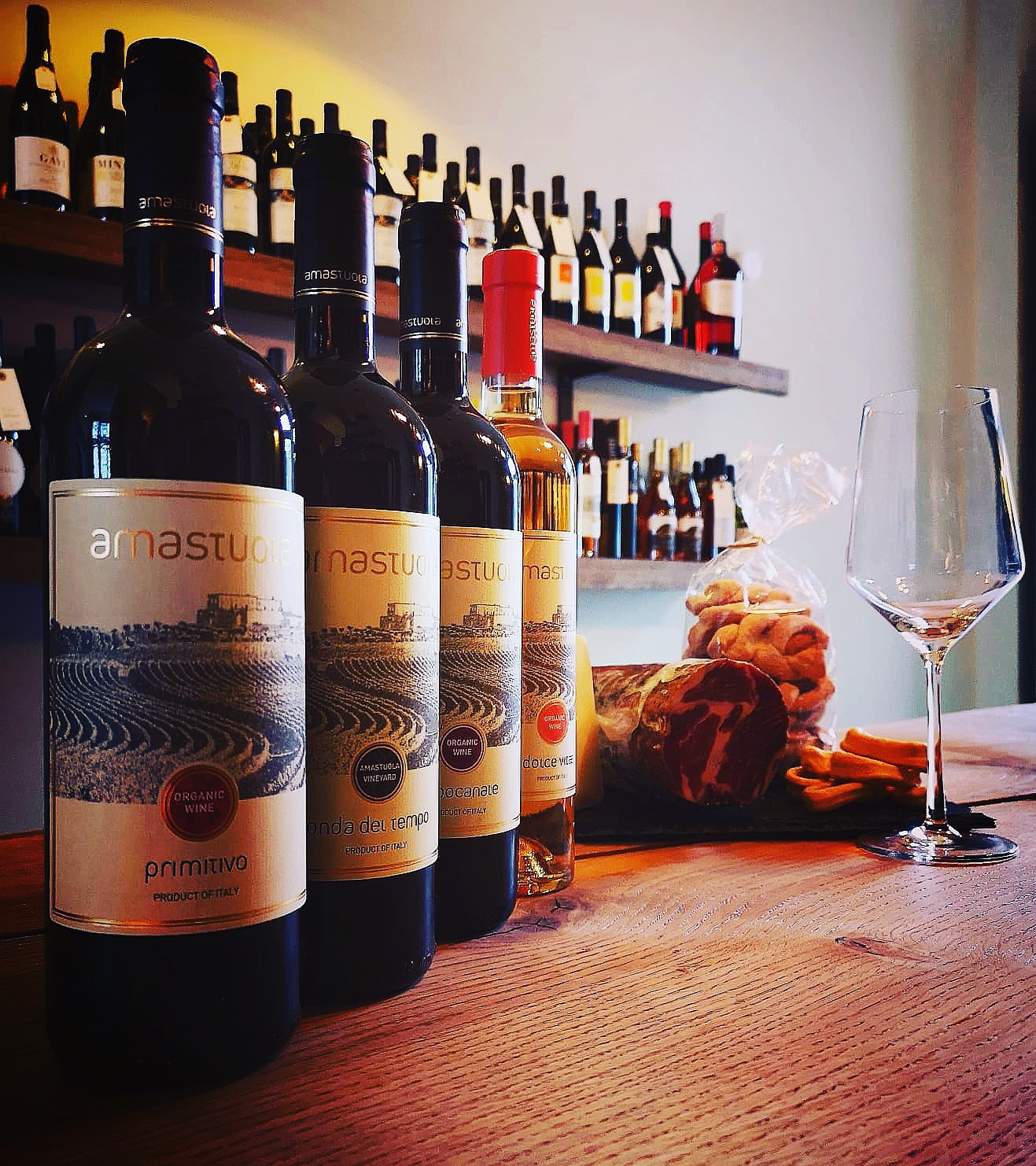 Event Details
Diwein is glad to invite you for the "Tales from the vineyard"
APULIA, Amastuola Winery: the farm, the waves, the time.
When: February 7th, 6-9 pm
What: Meeting with the enologist of Amastuola Winey to talking about wine and Apulia.
The wine tasting:
Calaprice – white(blend Sauvignon blanc, Chardonnay, Fiano)
Primitivo – red
Onda del tempo - red(blend Primitivo, Aglianico, Cabernet, Merlot)
Dolce vitae – passito (Malvasia)
Served with tradional specialities from Apulia: Taralli, Frise, Caciocavallo di grotta cheese, Capocolllo ham, Intorchiate.
Price 20€ pp. Max 20 people.Special discount 10% on all wines Amastuola you will be tasting.